Scotland can challenge barriers to healthcare: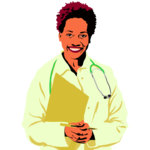 Green MSPs will take every opportunity to strengthen the foundations for good health especially in tackling inequality, discrimination and prejudice. We believe Scotland can be a society where we fight poverty, build communities and support everyone in need throughout life. Inequalities still exist in provision of health and support services to LGBTI+ people. We will seek to ensure all LGBTI+ people have access to the services they need to promote good health and wellbeing for all.
Tackling barriers to healthcare. LGBTI+ people, particularly trans people, can face many barriers in access to appropriate healthcare, including specialist advice and treatment as part of transitioning. Green MSPs will seek to ensure equal access to healthcare for all. We will push for access to Gender Identity Clinics within 18 weeks, in line with NHS standards for other services. We support review of trans healthcare services to ensure all have access to appropriate, person-centred specialised care.
Good mental health. Mental health has been secondary to physical health for too long and the links between mental health problems and inequality cannot be ignored. LGBTI+ people are a higher risk group for mental health problems, including depression, self-harm and suicide. Green MSPs will fight for equal consideration for mental and physical health across all health and social care sectors and to ensure mental health care for LGBTI+ people that is person-centered and takes into account their specific needs.
Banning unethical and unnecessary interventions. Green MSPs will call for a ban on interventions that seek to alter a person's sexual characteristics without consent or to change the sexual orientation or gender identity of LGBTI+ people. This would include medically unnecessary surgery on intersex minors and so-called "conversion therapy".
Removing restrictions on donations and vaccinations. We would push for a review of blood donation restrictions to remove discriminatory restrictions affecting groups including men who have sex with men, and support extension of the Human Papillomavirus (HPV) vaccination programme to young people of all genders.