Scotland can do business differently: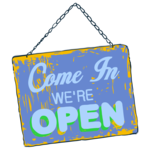 Business models that deliver more. Green MSPs will support social enterprises, cooperatives and employee-owned businesses to be at the heart of the economy. These business models deliver not just profits but social and environmental improvements too. Over 112,000 people are working in Scotland's social enterprises, with 60% of these led by women. Employee-owned businesses are delivering increased sales, employment, profits and productivity. Greens will support these business models that challenge the status quo, promote equality and deliver more for Scotland.
Fair pay. We believe everyone should be paid a wage that lifts them out of poverty, and that nobody should be paid less because of their gender. We will campaign to make government business support available only to those companies who plan to pay the Living Wage, avoid zero-hours contracts, recognise trade unions, reduce the gap between the highest and lowest paid, pay women and men equally and are environmentally responsible.
Trade unions. Unions are vital partners in a fair economy. We completely oppose the UK Government's attacks on trade unionism and will campaign for employment, health and safety, equality and trade union law to be devolved. Scottish Greens will continue to support trade union campaigns to deliver jobs with decent pay and conditions. We want to see unions play a bigger role in planning for Scotland's economic future and we will promote direct employee involvement in all levels of work, such as management, business development and innovation.