Scotland can have a louder voice on the world stage: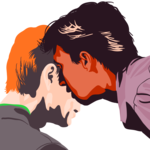 Westminster does not have a monopoly on international relations and diplomacy. Virtually every department of the Scottish Government has an international aspect to its work and both paradiplomacy (international relations conducted by subnational or regional governments) and citizen diplomacy (international relations conducted by civil society groups or NGOs) are becoming hugely significant on a wide range of international issues, from climate change to conflict resolution.

We need better representation overseas. We would seek to establish a Scottish diplomatic service, tasked with representing Scottish interests abroad within the areas devolved to the Scottish Government, such as health, justice and education; conducting diplomatic relations with governments and citizens overseas in areas of mutual interest; and providing consular services to Scottish citizens abroad. This service would build on Scotland's existing overseas presence in the Scottish Affairs Office in the Washington DC and the Scottish Government EU Office in Brussels.

Scotland needs stronger engagement with international institutions. Green MSPs would support membership for the Scottish Government as an observer on international bodies such as the United Nations, World Health Organisation and Nordic Council. We will also encourage cities and local authorities to join international bodies such as United Cities and Local Governments or the Council of European Municipalities and Regions to make progress on global issues where national efforts have stalled.

We can do more to tackle global poverty and climate change. We will campaign to increase the Scottish Government's International Development Fund and Climate Justice Fund, boosting our capability to fund overseas projects in support of the UN's Sustainable Development Goals. Green MSPs will support work to embed policy coherence for development across Scottish Government decision-making.

Scotland can speak up for the oppressed. The Scottish Green Party has long championed the causes of oppressed and dispossessed peoples. Green MSPs would push for the Scottish Government to unilaterally recognise the existence of Palestine as a state and support the rights of Kurdish peoples in the Middle East. Where possible, we will support a policy of boycotts, divestments and sanctions against entities, such as Israel and Russia, involved in the illegal occupation of territories.