Everything you need to know: March and Rally for Independence in the EU
Independence; For People, For Planet.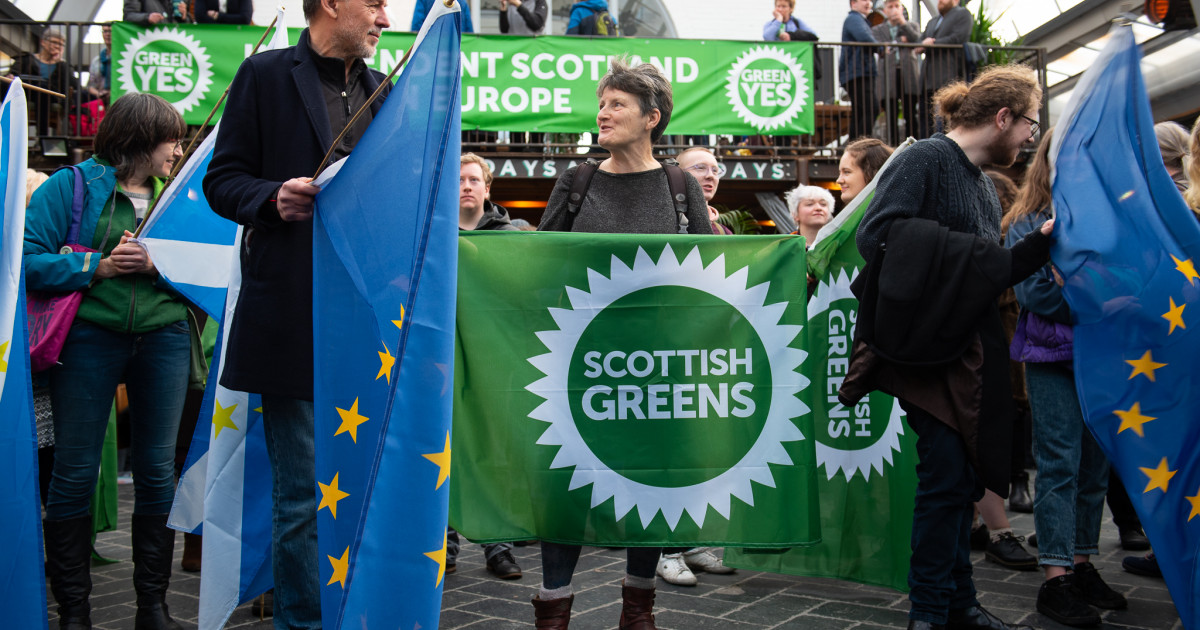 What's this march all about then?
The Scottish Greens support independence because it offers us the opportunity to build a fairer and greener country, where our society and our economy work in the interests of people and planet.
For far too long, we have been subjected to Westminster governments that Scotland did not vote for; governments more concerned with making themselves and their friends richer no matter the cost to our communities, our public services or our environment.
March and Rally for Independence in the EU
On Saturday (Sept 2), independence supporters from around Scotland will gather in Edinburgh for a March down the Royal Mile followed by a rally with speeches from some of the biggest names in the independence movement.
Organised by Believe in Scotland and Yes for EU, this is the big-ticket event this year for those who support independence as we rebuild following last year's court decision to block an Independence referendum through the Scottish Parliament.
Who is speaking?
Our very own co-leader Lorna Slater MSP is speaking at this rally and will share the Scottish Green vision for an independent Scotland. She will be joined by First Minister Humza Yousaf, actor Brian Cox, singer Iona Fyfe and other prominent independence supporters.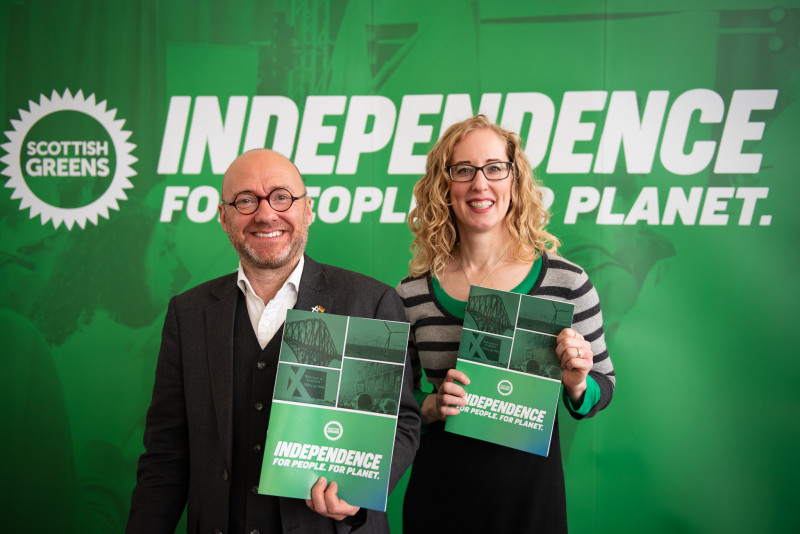 Where is this taking place?
The march will begin on Johnston Terrace (near Edinburgh Castle) and follow the Royal Mile down to the Scottish Parliament. At Holyrood, we will assemble around a stage for the rally, with speeches and performances taking place throughout the afternoon.
The Scottish Greens will have a bloc marching, clearly marked with green flags, banners and lots of party members. You can join us and call for a progressive independent country. We are meeting to form our bloc at the top of the 'Granny's Green Steps' on Johnson Terrace at 1pm.
When can I join?
Believe in Scotland are asking for people to arrive before 1:30pm for the march from Johnston Terrace on Saturday 2nd September.
The Scottish Green Bloc will be assembling at 1pm.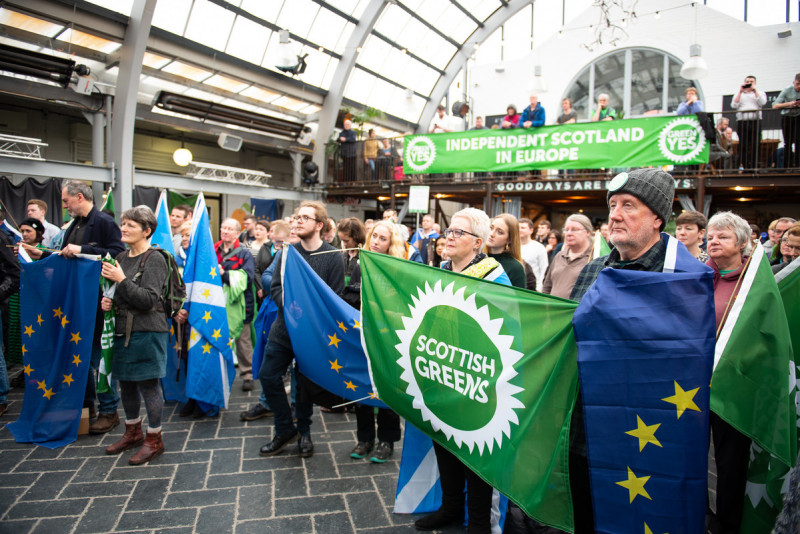 Scottish Green Merch
Want to show your support for an Independent Scotland in the EU? The Scottish Greens will have a stall at the rally where you can purchase our new range green flags, special edition t-shirts and tote bags.
I can't come, what else can I do?
You can join us today and help campaign for a greener, fairer and independent Scotland, or chip in what you can to help. Follow us on social media too and help share our posts so as many people as possible can follow the march online.