This is the biggest and best set of council elections in both the Scottish Greens and Young Greens history. Of the SGP's 218 candidates, 36 (16%) are Young Greens. You can find out who our candidates are and where they are standing on this page.
Aberdeen
Guy Ingerson - George Street/Harbour
Guy is from a single parent, working class background and a former procurement professional in the oil & gas industry. He is aiming to bring the Green message of sustainability to a new audience. With the oil price down and unemployment up, Aberdeen needs a Green voice now more than ever.
Aberdeenshire
Andrea Faulds - Westhill and District
Argyll & Bute
William Mohieddeen - Oban North and Lorn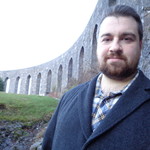 William is campaigning to become Argyll & Bute's first Green councillor. A former President of Abertay Students' Association, he lives in Oban and works in Argyll College for the Highlands and Islands Students' Association (HISA). A community activist, he has organised a vigil for Syria and Yemen, and an Argyll Against Trump rally.
Clackmannanshire
Bryan Quinn - Clackmannanshire South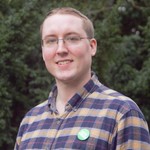 Bryan lives in Alloa with his wife and 2 children. Bryan is a mature student, currently completing a psychology degree at the University of Stirling and is a director and press officer for Clackmannanshire Credit Union. He had previously worked for an online publishing company and was campus president while studying at Forth Valley College.
Dundee
Conor Marshall - Coldside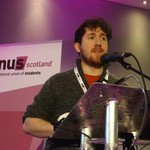 Conor is a passionate advocate of the transformative power of excellent and accessible education, leading on education work nationally in his role as Vice-President of the Scottish National Union of Students, as well as locally in Dundee as Abertay University's Student President. Conor wants to roll up his sleeves and get to work on Dundee City Council to make sure that our schools aren't failing the young people of Dundee.
Caitlin Meldrum - East End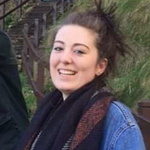 Caitlin is currently one of the co-convenors for the Dundee and Angus Scottish Green Branch, gaining this position at nineteen. She is currently a student and the University of Dundee, where she helps run the society and also works in Dundee. In a time were Dundee is facing extreme cuts to funding, she is eager to establish a greener council in Dundee.
East Dunbartonshire
Connor Boyd - Bishopbriggs South
Erin Crawley - Bearsden North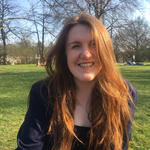 Erin is campaigning to become one of East Dunbartonshire's first Green councillors. As a politics graduate, Erin works as a sustainable energy advisor and is committed to improving her community and the environment through voluntary work. Working both at home and abroad, Erin has engaged with projects committed to tackling climate change and she is passionate about making Bearsden North a greener, fairer and more inclusive place to live.
Edinburgh
Dan Heap - Sighthill/Gorgie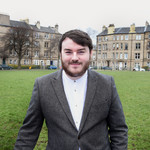 Dan is a University lecturer in Social Policy and a resident of Dalry, in the Sighthill-Gorgie ward. Working with Alison Johnstone MSP, he was successful in pushing the Scottish Government to ban sanctions from the newly devolved employment programmes. Dan is campaigning for public funding for tenement stair lighting, more effective waste and recycling collection, rent controls and more council support for local charities and social enterprises.
Gilliam Mackay - Forth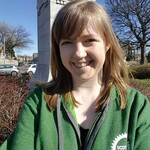 Gillian is Co-convenor of Scottish Young Greens and works as a parliamentary assistant at Holyrood. She graduated from Heriot-Watt University with an MSc in Marine Biotechnology and Biodiversity and regularly takes part in beach cleans in North Edinburgh. She is committed to protecting and improving local green spaces, ensuring that services are as accessible as possible and that homes are warm and cheap to heat.
Fife
Scott Rutherford - Kinghorn, Burntisland and Kirkcaldy West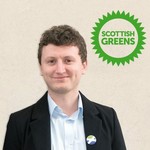 Scott wants to represent a voice neglected within Fife, a bolder, fresher voice that puts a radical approach at the heart of local government. Scott wants to help deliver the dignity that our elderly people deserve, improve the teacher-pupil ratio in schools and build new, affordable housing that can give people the chance to own their own homes and get on in life.
Benjamin Bridgman - East Neuk and Landward
Lewis Campbell - Glenrothes West and Kinglassie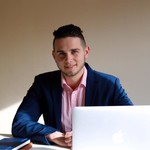 Lewis grew up in Dunfermline and has studied Sustainable Development in St Andrews and - having stood for election previously - has a track record of speaking his mind about the issues that matter. Fife desperately needs its first strong voice for Green values and voters in Glenrothes West and Kinglassie will have the opportunity to elect Lewis to serve as their councillor on May 4th.
Cairinne Macdonald - Kirkcaldy Central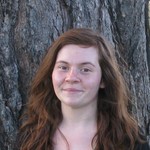 Cairinne is a 3rd year Community, Learning and Development student who has worked as a youth worker in the ward for 5 years. She has lived locally her whole life. She believes in building stronger communities, protecting public services and improving our environment. Her priority is to be a progressive voice for local issues.
Glasgow
Allan Faulds - Victoria Park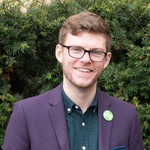 Allan is hoping to build on 10 years of Green representation in Glasgow's Victoria Park ward, where he has lived since graduating as an engineer in 2013. A former co-convenor of the Scottish Young Greens Allan wants to improve youth engagement with politics, and to make local democracy work for the communities in his ward.
Kim Long - Dennistoun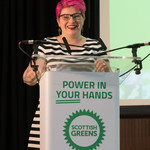 Kim is a local activist and and carer. She builds community with young people, women and in prisons, and is running to be Dennistoun's first ever Green councillor. With a track record of bringing people together to solve problems, Kim is working to empower her community and create much-needed change in Glasgow City Council.
Christy Mearns - Anderston/City/Yorkhill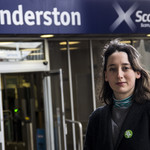 Christy Mearns is a community worker and photographer. She is standing for election as she wants to see more women and young people in Glasgow City Chambers, standing up for local people. As a Green, Christy wants to help build a society where wealth is distributed fairly amongst all who help create it and to put power in local people's hands.
Allan Young - Govan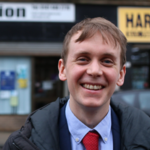 Allan is standing in his local ward to create a cleaner, greener and safer Govan and Glasgow. He has a background in campaigning against poverty and standing up for human rights. Allan believes the council needs fresh thinking, energy and a commitment to more progressive values to reconnect with Glaswegians.
Kevin Campbell - Shettleston
Anthony Carroll - Springburn/Robroyston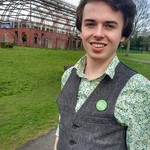 Anthony is active in his community in Springburn, having been part of his community council for 2 years. With the feeling of being left behind apparent, Anthony wants to assist communities to lead & make decisions on issues such as derelict land, buildings & community facilities. He is also currently the Co-Convenor of the Scottish Young Greens.
Alan Digney - Linn
Kayleigh van Dongen - Baillieston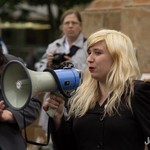 Louisa McGuigan - Drumchapel/Anniesland
Alan Sharkey - Cardonald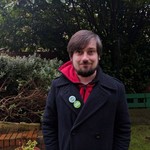 Alan is a bartender and committed trade unionist who grew up in Penilee and spent most of his life in the Southside. He volunteers with the Glasgow-based charity SCIM, which provides counselling services for women who have had miscarriages. Alan is proud to fight for a Greener, better Cardonald that isn't taken for granted.
Moray
James MacKessack-Leitch - Heldon and Laich
James is aiming to become Moray's first Green Councillor. A passionate local campaigner, he's been active on a number issues, including the successful campaign against Elgin's proposed Western Link Road. From a local farming family and with a background in Rural Development, he wants to see a move to better long term planning across local services so that we're always joining the dots, and enabling our communities to flourish.
North Lanarkshire
Kevin Hamilton - Cumbernauld North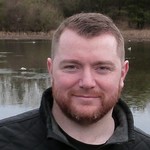 Kevin has lived in the area all his life and wants to make Cumbernauld a better place to live for everyone. Ensuring developments benefit local communities, improving public transport links and championing increased investment in active travel are just some areas he has been campaigning on.
Kyle Davidson - Airdrie North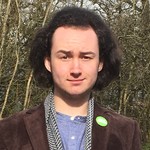 Kyle is a student who wants to make a difference in his local community, and believes that difference can best be delivered via the Green manifesto.
Perth and Kinross
Fraser Hunter - Perth City Centre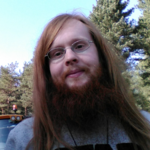 Fraser has lived within Perth & Kinross for over 25 years, both in rural communities throughout the Carse of Gowrie and now within the city centre of Perth. He has engaged widely in the local community through his work with homelessness within the Skinnergate Resettlement Unit, community outreach with Perth Street Pastors, and involvement in the leadership of multiple local charity groups. Fraser has a keen interest in seeing sustainable and inclusive community development within the Perth City Centre Ward and further afield throughout Perth & Kinross.
Renfrewshire
Emma McShane - Paisley Southeast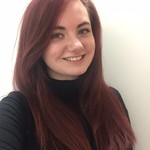 Emma is campaigning to be Renfrewshire's first Green councillor. A law graduate and social housing professional, she has worked and volunteered in Renfrewshire and across Scotland and campaigns for better home options for young people. As well as campaigning for feminism as co-convenor of the Green Women's Network, Emma is a staunch opponent of the closure of Paisley RAH Ward 15.
Mairi Cranie - Erskine and Inchinnan
Beth Douglas - Paisley Northwest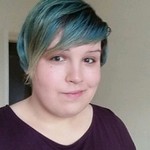 Daniel Spiers - Paisley East and Central
South Lanarkshire
Laura Martin - Cambuslang East
Steven Hannigan - Hamilton North and East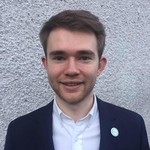 Stirling
Chloe Campbell - Stirling North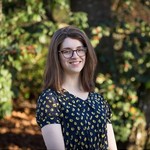 Chloe is currently studying at Stirling Uni and is an active member of the student community. Previously, she has worked in the third sector supporting organisations such as Fathers Network Scotland. Chloe hopes to create an atmosphere where everyone feels welcome to share their views though an inclusive approach to decision making.
West Dunbartonshire
Sean Quinn - Leven