Greens call for public to take part in fracking consultation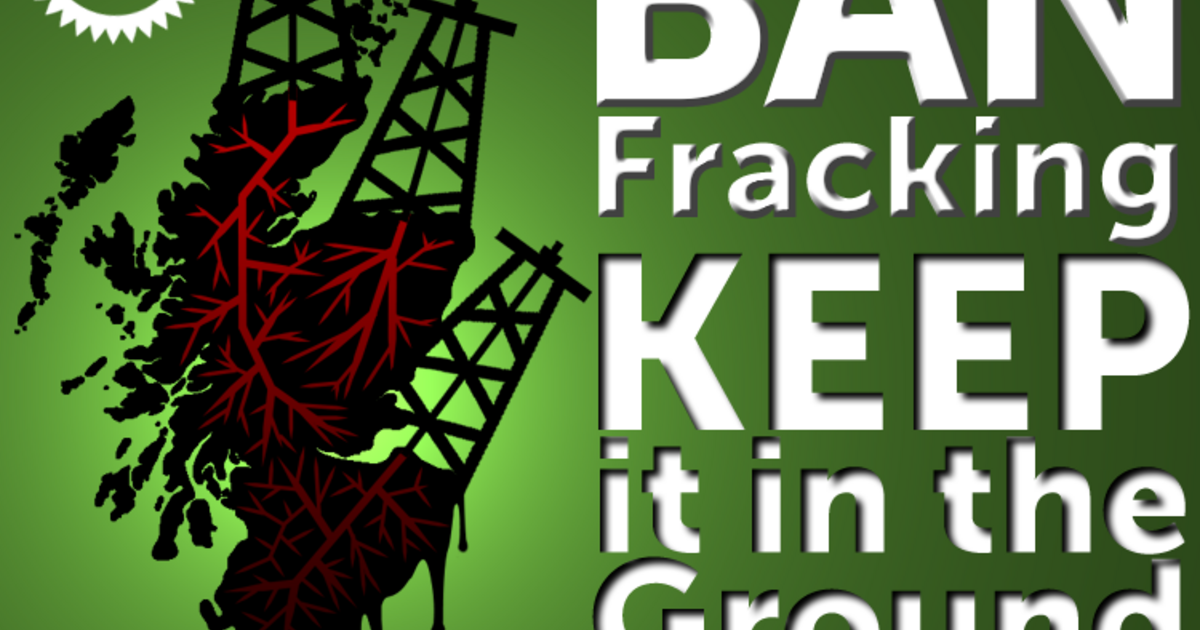 Communities throughout Scotland concerned about fracking must take part in the government's consultation on the hazardous extraction practice say the Greens.
The party's climate and energy spokesperson Mark Ruskell MSP says that the consultation could be the death knell for fracking, providing plenty of individuals and communities respond to it. It is the party's intention to look at a legislative ban through the forthcoming climate change bill to be announced this year.
Mid Scotland and Fife MSP, Mark Ruskell said:
"The evidence to ban fracking already exists because we have more fossil fuels than we can burn if we want to limit climate change. A ban on fracking will allow us to focus on stable jobs in energy efficiency and renewables and it's vital that communities take part in the consultation to make their feelings known because this could be the beginning of the end for fracking in Scotland.
"Greens will be doing everything possible to ensure that that there is a shift away from gas and other fossil fuels. If necessary, we'll amend the forthcoming climate bill to make sure that it stays in the ground. The choice facing us now is to invest in the huge opportunities of renewable energy, offering more secure, high quality employment than will be lost as the fossil fuel age passes; or stick with the status quo in the face of more redundancies and financial instability."
In 2014, Green MSPs brought a motion to Holyrood calling for a ban on all forms of unconventional gas extraction to protect communities and the climate, but all other parties voted against it.