Lorna Slater spring conference speech 2023
Party co-leader discusses nature, climate, deposit return scheme and Bute House Agreement while speaking to capacity crowd in Clydebank.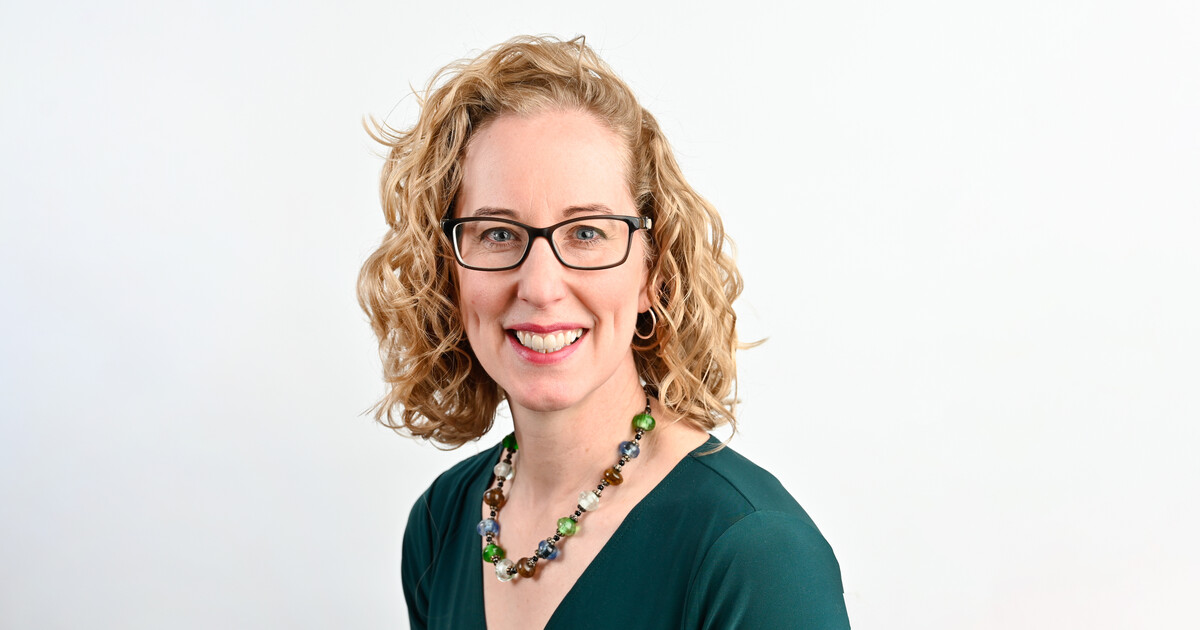 In May 2021, 220,000 people across Scotland voted for the Scottish Greens. A record number of green voters putting us into Government for the first time. Making history here, and across the UK.
When those 220,000 voters put their trust in us, they did so because they wanted change.
They wanted a Scotland that puts people and planet over profit. That embraces diversity and rejects bigotry. They wanted the Scottish Greens to be disruptors. To shatter the status quo that is killing our planet, deepening inequality and stifling progress. Conference, that is our mission. So we've been busy. And with action, there is always reaction.
Dishonest, wild over-reaction. Especially from the Tories.
We threaten their vested interests, and they know it. They see me there, making the decisions instead of them, standing up to them, and they lose their S***
Over the last 18 months we've made it clear that only the Scottish Greens have the vision and determination to overcome the reactionary resistance to change.
Conference, you made that happen. Scottish Greens in government is a result of years of dedicated volunteer work by yourselves and our fellow party members and activists.
Whether it's knocking on doors, delivering leaflets, turning up in all weathers or holding a volunteer position with your branch or the national party, every bit of that work matters and is why we are where we are today.
As Greens, one of our core aims is to protect and restore our natural environment.
For too long, our wildlife has been in decline, our ecosystems over-exploited, and our natural environment degraded. As Minister for Biodiversity it has been my privilege to start the change.
One change we can be especially proud of is the ground-breaking Nature Restoration fund, which we announced at COP26. I knew the Fund would make a difference, but nothing really prepared me for the scale of change it would initiate.
Already we have invested nearly £30 million, across Scotland and mostly in rural communities; restoring river catchments, eradicating invasive species, planting trees, saving the rainforests, and helping Scotland's most threatened species bounce back.
And conference, I have had the privilege of seeing the change that you are helping make happen. I released beavers into Loch Lomond. I met the extreme botanists who are rescuing our most endangered native plants from cliff faces. I saw the diggers restoring the river Dee, and trees being planted along its bare banks. I joined children to plant trees on Leith Links, bringing nature into my own neighbourhood.
What could be more important? From the air we breathe to the food we eat and the water we drink. They all depend on a healthy environment and functioning ecosystems.
Conference, I hope you are as proud as I am that it is our party, that it is Scottish Greens in government, that are finally fighting back for nature. And it's our - disruptive - Party that is bringing life back to our dead hills, cleaning our rivers and rewilding our seas.
Make no mistake though, delivering on our ambition, requires more than disruption. It also requires focus, determination and resilience.
The pattern of the last 18 months is clear. We introduce Green policies that are popular with the public, based on sound evidence, and urgently needed. Policies that tackle the climate and nature emergencies, to which the Tories and Labour are happy to pay lip service, but then they oppose action at every step of the way.
The Scottish Greens stand up for communities and nature, and we are not intimidated by the wealth and power of vested interests.
Last week I was called an 'anarchist' for taking the side of a small island community rather than that of a Brexit-backing multi-millionaire. As far as I'm concerned, that's the job I'm here to do.
Thanks to the Bute House Agreement, we are introducing 'no-take zones' to our seas, as other countries have done. These Highly Protected Marine Areas will be special places that are set aside for nature, improving fish stocks to the benefit of ecosystems and fishers alike. 10% of our seas will be left undisturbed to allow our marine ecosystems to recover, to change, at last, the long-term policy of decline that has seen fish populations collapse and coastal communities devastated.
Yet already Labour and the Tories are opposing them, and Kate Forbes just this week called for them to be scrapped.
There can be no doubt that without Scottish Greens in Government and without the Bute House Agreement, there would be no one standing strong for our environment.
Without Greens in the room where it happens, without Greens pushing every day in government and in parliament, the progress we need would not happen.
Critical policies would be deprioritised, watered down, delayed, and under-resourced. That's why we need to be in the room. That is what you and we have been working so hard to achieve all these years.
Which brings us to Scotland's Deposit Return Scheme. A scheme that will dramatically increase recycling, reduce littering and cut emissions.
A tried-and-tested practical policy based on successful schemes the world over and that exemplifies a core principle for the Scottish Greens. The polluter must pay, instead of the public picking up the bill for the rubbish that industry produces.
The Tories have warned that if we continue with the scheme we will face "Armageddon." Armageddon. I didn't realise that the four horsemen of the apocalypse were famine, pestilence, war and…recycling.
The Tories - supported by their Labour colleagues - have spent months trying to undermine Scotland's Scheme. They unleashed a torrent of misinformation. Relentless and noisy attempts to derail the scheme, to undermine it - and me.
Yet, all of the polling shows that the vast majority of people, over 70%, support it. They can't quite believe it when, even in the face of relentless personal attacks and mis-information, I am undaunted.
I have a message for them. And for anyone else who will try and prevent or delay the change we so desperately need. I will persist. The Scottish Greens will persist.
Saving the planet is not something we give up on when the going gets tough. And, let's face it, in the big picture, Deposit Return Schemes are the easy bit. We're here to do the hard bits too.
No one said saving the world was going to be easy, but a deposit return scheme is a good way to get started.
The Tories efforts to stop Scotland's Deposit Return Scheme extend all the way to Westminster.
Alister Jack, the Secretary of State for Scotland, is doing everything he can to undermine me and the scheme. Repeatedly briefing the media of his intention to bring it down and in the process, break the frameworks that are meant to ensure cooperation between our countries and protect devolution.
It is extraordinary that just a few metres along the road from the Scottish Parliament, the Scotland Office appears to be actively working against us. He has held this threat over us for months, knowing that just the threat undermines confidence and risks chaos.
As with the Gender Recognition Reform, this is Westminster's new playbook. In the case of DRS, they are using new powers they gave themselves under the Internal Market Act. An Act that was passed after Brexit without the Scottish Parliament's consent.
An Act that we opposed because, as we said at the time, it could give Westminster a veto over the Scottish Parliament. Well we were right.
What will Alister Jack try to veto next? A ban on single-use vapes? Highly protected marine areas? The fracking ban? Who knows, because he treats the Internal Market Act as a total veto, wielding it for political purpose and without any consultation or democratic mandate.
They have shown a contempt for devolution and for our parliament. Completely unopposed by Labour, who once championed devolution but now meekly watch as the Tories take an axe to our democracy.
Only Scottish Independence can protect democracy in Scotland and the powers of the Scottish parliament. That should be clear to everyone in Scotland now.
Conference, it has been an honour and a privilege to serve in the Scottish Government on behalf of the Scottish Greens, and alongside the First Minister Nicola Sturgeon. Her integrity, compassion, and leadership have been an inspiration to us all.
In just two days SNP members will select their new Leader. It is their choice that they must make. We have a choice we must make too.
On Monday at a special council meeting, the Scottish Green Parliamentary Group will take advice from our party on who to vote for as First Minister. We will, together, choose whether we want to continue in Government.
The first 18 months of the Bute House Agreement, has begun a process of transformation. Of building a better Scotland, through hard work and the politics of cooperation and collaboration.
This is how politics should be done, and, although it has only been a short period of time, the people of Scotland and our environment are already better off because of it.
That's before the transformative changes we've put in motion have taken effect. Rent controls. Land reform. Education reform. Reducing car travel by 20%. A Human Rights Bill. New National Parks. Protecting 30% of our land and seas. A Natural Environment Bill. Another £1 billion to invest in energy efficiency.
Conference, we have unfinished business. I want us to stay in Government and see through the change we have begun. But not at any cost. We will never be a party that is prepared to put our principles to one side.
We will only vote for the SNP's new Leader to become First Minister if they are committed to the politics of cooperation. If they respect and share our values of equality and environmentalism. If they will prioritise climate justice. And if they agree that trans rights are human rights and that our trans siblings cannot be used as political fodder by Westminster.
These are fundamental issues for us. They are non-negotiable. If the next First Minister shares these values then we would not just remain in Government. We should redouble our efforts to build a fairer, greener, and independent Scotland.
But we are, first and foremost, true to ourselves and committed to delivering change. We will put ourselves in the place where we can best achieve this. If that is in opposition to an SNP Government that has lost its way and abandoned its commitments to cooperation, equality and environmental progress then so be it.
With regret, that is where we would go. Because Scottish Greens will always work for people and for planet, and you can't do that in partnership with a First Minister who has already set themselves in opposition to both.
"Our world needs climate action on all fronts: everything, everywhere, all at once." That is what the UN secretary general Antonio Guterres said this week on the publication of the latest, and most stark report from the world's leading climate scientists we have ever seen.
The climate crisis requires leaders who can rise to the greatest of challenges. In the face of adversity, leaders need to show persistence and commitment. There is no space for those who ditch green policies in the hope of political gain.
Conference, while the past month has been a time of turmoil in Scottish politics, the Scottish Greens have remained consistent and strong.
We know that the time is now to stand up for minorities, to welcome refugees with open arms. We know that the time is now to build an independent country and rejoin the European Union. We know that the time is now for climate action, and to restore our natural environment.
Everything, everywhere, all at once. Fast track. Not delay. Only the disruptive force of the Scottish Greens will deliver for Scotland's people and our planet.