We must all stand against prejudice on Trans Day of Remembrance
Trans rights are human rights.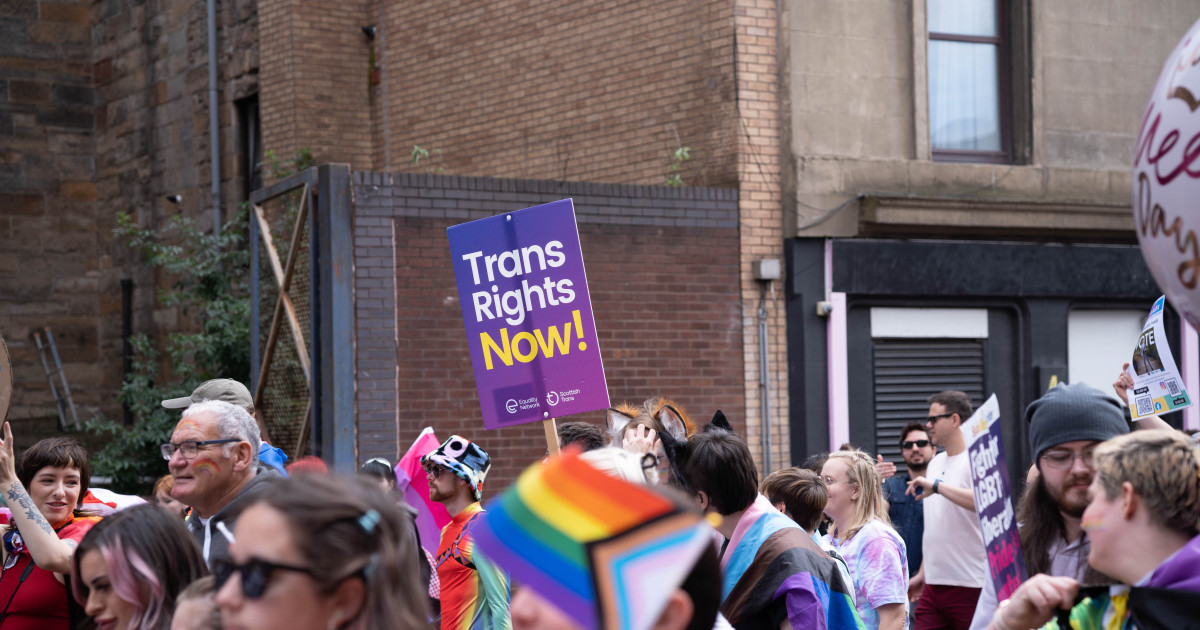 All politicians and governments must stand against prejudice and the scapegoating of trans people and other vulnerable minority communities, say the Scottish Greens.
The call comes on Trans Day of Remembrance, a global day that remembers trans lives that have been lost to transphobic hate, stigma and social exclusion.
The party's equalities spokesperson, Maggie Chapman MSP, has condemned the cynical and hateful culture war being waged by Downing Street against the trans community.
The Tories have acted to block gender reform voted for by the Scottish Parliament, and appear to have dropped commitments for a ban on conversion practices, with no Bill included in the King's Speech.
Reporting from Transgender Europe shows that 320 trans and gender diverse people were reported murdered between 1 October 2022 and 30 September 2023.
Ms Chapman said: "Far too many lives have been ruined by bigotry and prejudice. Trans people have had their identities weaponised as part of a cynical and hateful culture war.
"Leading politicians, including UK Ministers, and parts of the media, have knowingly and purposely stoked the flames of prejudice, regardless of the human cost. This hostility has contributed to a rise in hate crimes and prejudice against our trans community.
"We saw it when the UK government blocked Gender Recognition Reform, and now it looks like they are going back on their pledge to introduce a ban on conversion practice.
"Trans Day of Remembrance is an important chance to remember people around the world who were not allowed to live the lives that they deserved to.
"The Scottish Greens stand firmly with our trans siblings and always will. We must build a world where everyone can be comfortable and safe to live as the people they really are."
Ms Chapman has submitted a parliamentary motion to mark the day and will be speaking at a Trans Day of Remembrance event at Four Pillars in Aberdeen.