Scottish Greens welcome First Minister's greyhound pledge
It's long past time to end greyhound racing in Scotland.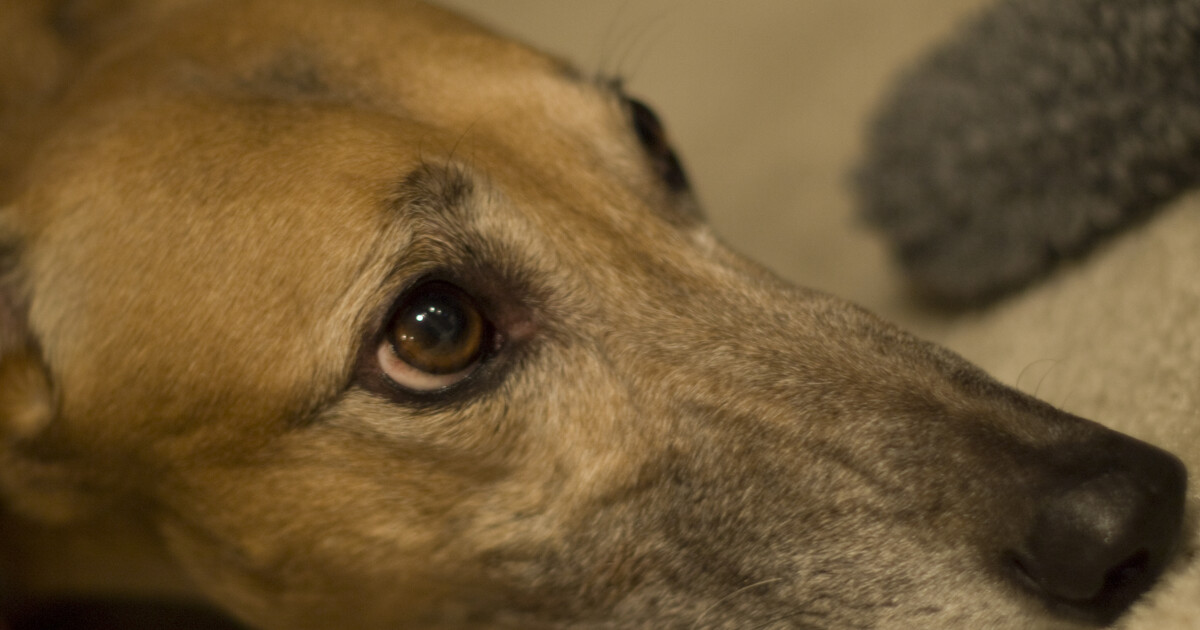 The First Minister's commitment to consider calls for a ban on greyhound racing has been welcomed by the Scottish Greens.
Speaking at First Minister's Questions, the party's wildlife spokesperson, Mark Ruskell MSP, urged Humza Yousaf to look at a phased ban saying no dog deserves to be forced into a gambling-led industry with an "unacceptable risk of injury and death."
In response, the First Minister emphasised his commitment to animal welfare and promised to review Mr Ruskell's call and write to him in more detail.
His pledge came on the same day as a new coalition of animal welfare organisations protesting against greyhound racing in Scotland was launched.
Campaigners from OneKind, Edinburgh Dog and Cat Home, League Against Cruel Sports, Grey2K USA Worldwide, Animal Concern, Hope Rescue, All-party Parliamentary Dog Advisory Welfare Group, Scotland Against Greyhound Racing, and Say No to Greyhound Racing in Scotland have all come together under the banner #UnboundTheGreyhound.
Mr Ruskell has campaigned for a phase out of greyhound racing including for the closure of Scotland's last remaining racetrack, the unlicensed Thornton Greyhound Stadium. He has also lodged a motion at the Scottish Parliament welcoming its formation.
Mr Ruskell said:
"I welcome the First Minister's interest and am glad that he shares my concerns. I hope that we can work together to phase-out greyhound racing. No dog should endure the risks that are at the heart of this industry.

"It is heartening to see so many people coming together as one voice to demand a phase out of greyhound racing in Scotland. We are motivated by the welfare of these beautiful creatures and a desire to ensure that they are cared for and protected.

"It is beyond time that the operators of Thornton Greyhound Stadium, and all who knowingly put these dogs at risk, joined efforts to find loving forever homes for greyhounds still trapped in this high-risk and gambling-led industry and shut their racetracks for good.

"I hope the growing weight in numbers, and the interest of the First Minister, signals to the industry that its days are numbered."