Scotland needs climate crisis convention to accelerate action
It is time for a climate crisis convention to speed up the action we are taking.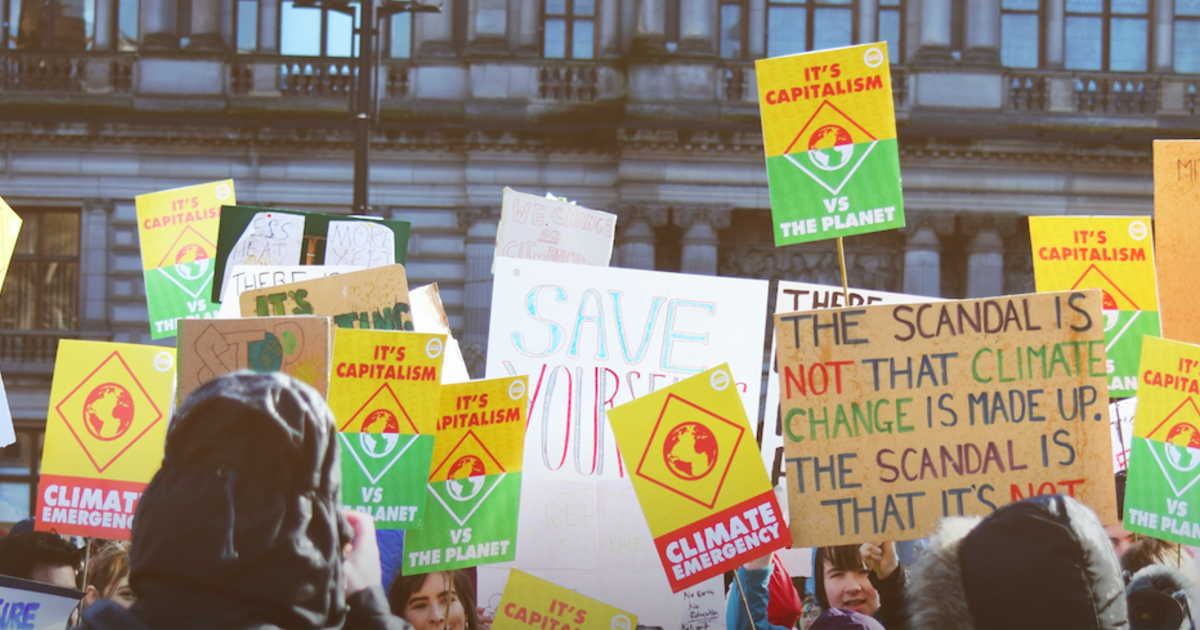 The Scottish Greens are urging First Minister Humza Yousaf to demonstrate urgent climate leadership by convening a meeting of campaigners, politicians, and experts to agree on action needed for Scotland to achieve net-zero and beyond.
Today at First Minister's Questions, MSP Mark Ruskell will ask Mr Yousaf to host talks with thought leaders and groups working on climate action ahead of the global COP28 climate summit happening in Dubai this November.
He said such action was urgently needed, and would show the clear distinction between a Scottish Government determined to play its part leading the world on climate action, and a Westminster system focused on fossil fuels and shareholder profits.
Mr Ruskell, the Scottish Greens climate spokesperson, said:
"The need for climate action is not in question. Most members of parliament agree, climate campaigners, local community groups, youth led protestors and other organisations all do too.

"But all too often it is their voices, the ones infused with science and fact, who are drowned out by those protecting big business, the nay-sayers or those against any kind of change.

"That's why we need as many ideas, perspectives and solutions as possible to speed up action, and by bringing together people ahead of CoP28, the First Minister can demonstrate genuine climate leadership to build consensus on radical action for a new Scottish climate plan.

"One that we can all take into our cities, villages and towns to mobilise the national effort needed if we are to stand any chance of addressing the greatest existential threat any of us will ever know.

"Only this week the publication of the latest greenhouse gas statistics show that we still have a long way to go on reaching our own ambitious and legally binding targets, while we are fast running out of time. We have had other warnings too from the Committee on Climate Change and from the UN outlining the consequences of acting too slowly.

"Simply by looking around at the devastation being wrought by wildfires in the north and the south, flash flooding and the current severe and worrying marine heat event off our coast, we can see the crisis is on our doorsteps and at our shores.

"We need to quickly decarbonise and enhance public transport, introduce climate friendly heating systems to replace gas boilers on a massive scale, improve building standards and insulation, and continue our groundbreaking work on nature, biodiversity and active travel.

"It is to the Scottish Government's credit that they invited the Scottish Greens to join them to help tackle issues exactly like these. It's vital we include those campaigning on the front line."