Our MSPs will bring a vote in Parliament to ensure legally-binding target to reverse decline in bus use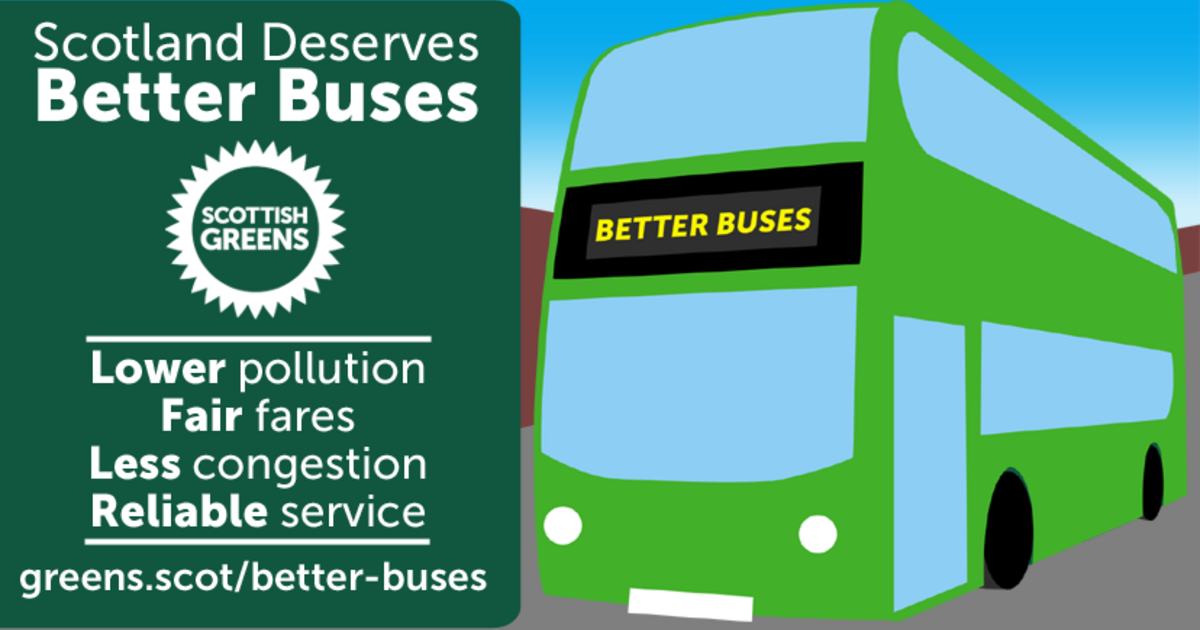 Scottish Green MSPs will this week (Wed 28 Mar) bring a vote in the Scottish Parliament to ensure that the forthcoming Transport Bill contains a legally-binding target to reverse the decline in bus use.
Bus patronage in Scotland has fallen by 43 million trips in the last five years, with a recent Citizens Advice Scotland report showing two thirds of Scots are dissatisfied with the frequency of their local bus services, while over half say services are late.
This week the Scottish Green MSPs will use some of their debating time at Holyrood to bring a vote on a motion that will call for a statutory target in the forthcoming Transport Bill.
John Finnie MSP, Transport spokesperson for the Scottish Greens, said:
"Three-quarters of all public transport journeys are made by bus, so these issues are of huge concern to millions of people across Scotland. For those who need to use buses, they can be expensive and unreliable, while many more people are put off as they take too long, or there's no direct service, or no service at all.
"Bus fares have risen faster than inflation, and passengers often have to put up with a very poor waiting environment and very poor customer information. The situation has to change, and by bringing this debate we hope all parties will agree to work for affordable, reliable bus services.
"Ministers have said the forthcoming Transport Bill will empower local authorities to improve the situation, and certainly local public ownership is one option I'd welcome but we risk closing the stable door after the horse has bolted. We need the Scottish Government to commit to a usage target.
"Successive governments have been happy to spend millions on motorways and ministers are never shy to hail the growth in our railways and our airports but they have neglected bus users. Now is their chance to reverse the decline."
BUS USER? TELL US YOUR STORY