New Transport Secretary needs to get on board with public opinion on bus services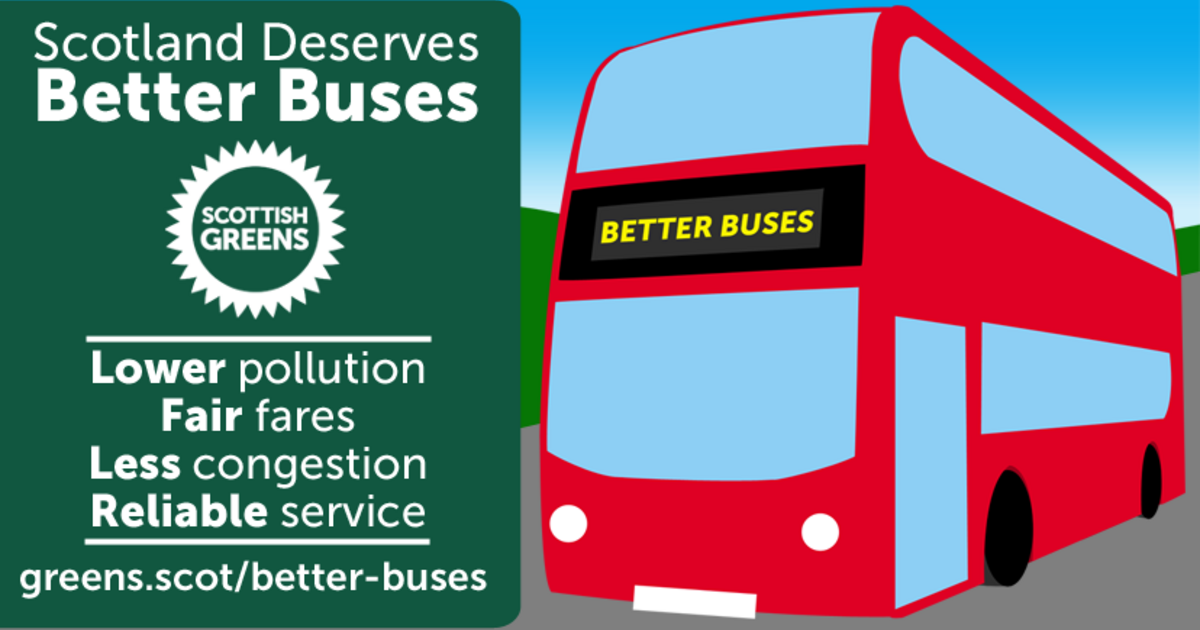 New Transport Secretary Michael Matheson has work to do to get on board with public opinion on bus services, according to polling results published today (4 July) by the Scottish Greens.
Last month the Scottish Government published a long-awaited Transport Bill, which would enable public bodies to step in where private operators fail but Greens warn that this will not stop commercial interests "cherry-picking" the most profitable routes.
A Panelbase poll of 1,000 Scots shows that 58 per cent believe bus services should be run by public operators. Only 15 per cent believe they should be run by private firms, with the remainder saying they don't know.
The poll also shows publicly-run bus services are popular with all groups of voters, including 73 per cent of people who voted SNP in the last election and 46 per cent of people who voted Tory. Bus services were deregulated in 1986 by Margaret Thatcher's Conservative government.
Scottish Greens transport spokesperson John Finnie MSP said:
"Earlier this year Green MSPs led a debate at Holyrood on the need for better buses, as three quarters of public transport journeys in Scotland are by bus. These services are vital for people going to work, to school and college, to the hospital or shops or to visit friends and family. Yet many are faced with cuts to routes, poor service and fare hikes.
"Bus patronage in Scotland has fallen by 43 million trips in the last five years, with a recent Citizens Advice Scotland report showing two thirds of Scots are dissatisfied with the frequency of their local bus services, while over half say services are late.
"The polling we publish today shows the new Transport Secretary has work to do to get on board with public opinion. People rightly view public transport as a public service and it should be run as such. The measures outlined in the Transport Bill would still leave many communities stranded and public bodies picking up the pieces when private operators walk away.
"Successive governments have been happy to spend millions on motorways and encourage the growth of air travel, yet bus services - the most common form of public transport - have been left to wither. The publicly-run success story that is Lothian Buses should be the norm across Scotland, and if ministers are wise they will strengthen the Transport Bill to reflect the public's priority."