Johnstone to tell rally of commitment to bring forward bill to ban fox hunting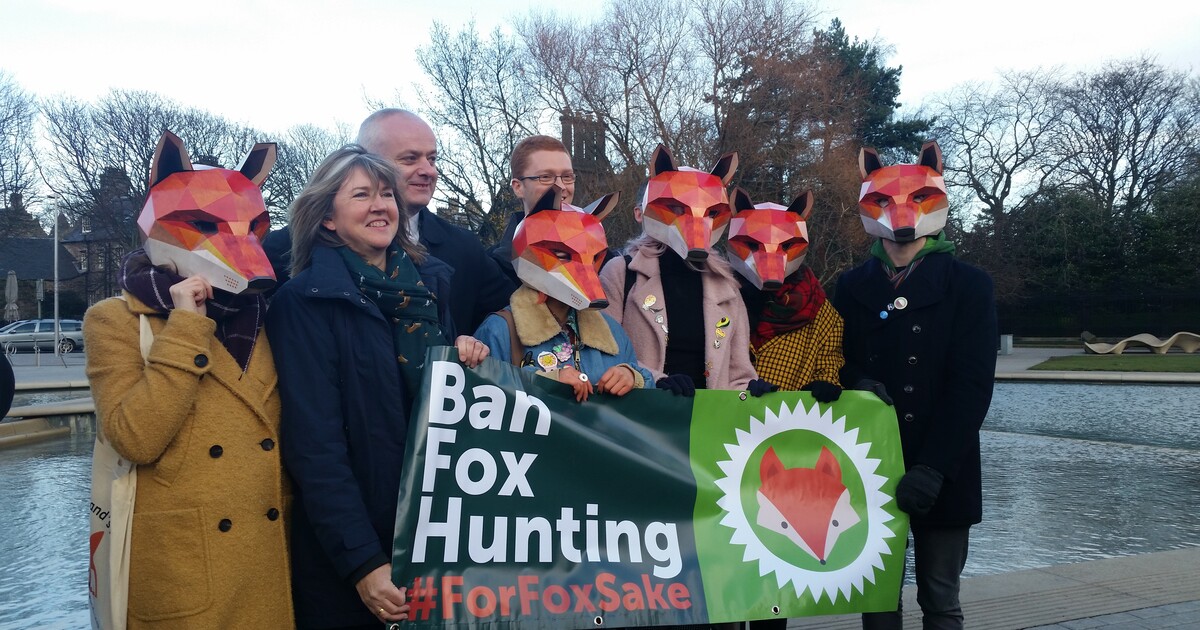 Scottish Green MSP Alison Johnstone will today (24 Mar) address a major rally of animal welfare supporters outside Holyrood to reaffirm her commitment to bring forward a member's bill to ban fox hunting.
The Scottish Government recently conducted a review of how current laws work but did not consider an outright ban.
Spurred on by Johnstone's "For Fox Sake" campaign, and animal welfare charities One Kind and the League Against Cruel Sports, thousands of people responded to the consultation calling for an outright ban.
Today's march and rally in Edinburgh is being supported by notable wildlife campaigners such as Chris Packham and Bill Oddie.
Alison Johnstone MSP, Deputy Convener of Holyrood's Cross-Party Group on Animal Welfare, said:
"Every year hundreds of foxes are killed by hunts, many using packs of dogs in clear breach of the Protection of Wild Mammals Act. Scotland's reputation as a national of animal lovers lies in tatters.
"The Scottish Government has consulted on minor tweaks to a law that clearly hasn't stopped cruelty. Bloodsports supporters claim it binds communities together, which is an admission that it's still happening.
"Most Scots want it banned and as we await the Scottish Government's analysis of its consultation, I reaffirm my commitment to bring forward a member's bill in parliament to put an end to this barbaric practice once and for all."
Robbie Marsland, Director of League Against Cruel Sports Scotland, said:
"Public support to really ban hunting in Scotland is overwhelming with the vast majority completely opposed to the outdated, primitive cruelty of this so called sport.
"As a nation of animal lovers we're expecting a good turnout this weekend of people committed to marching for the foxes, and hope that this will send a clear message to the Scottish Government that hunting has no place in modern society. Action is urgently needed to improve the law so we can consign hunting into the history books once and for all."
Harry Huyton, Director of OneKind, said:
"Foxes are intelligent, beautiful animals that are native to this country. Hunting them with dogs was meant to have been banned in Scotland 15 years ago and yet it appears to still continue today.
"It's now time for the Scottish Government to listen to the public who are overwhelmingly in favour of a real ban. Please join us in Edinburgh on Saturday and march For the Foxes and against this cruel and outdated sport."