Greens: Scottish Government should extend free bus travel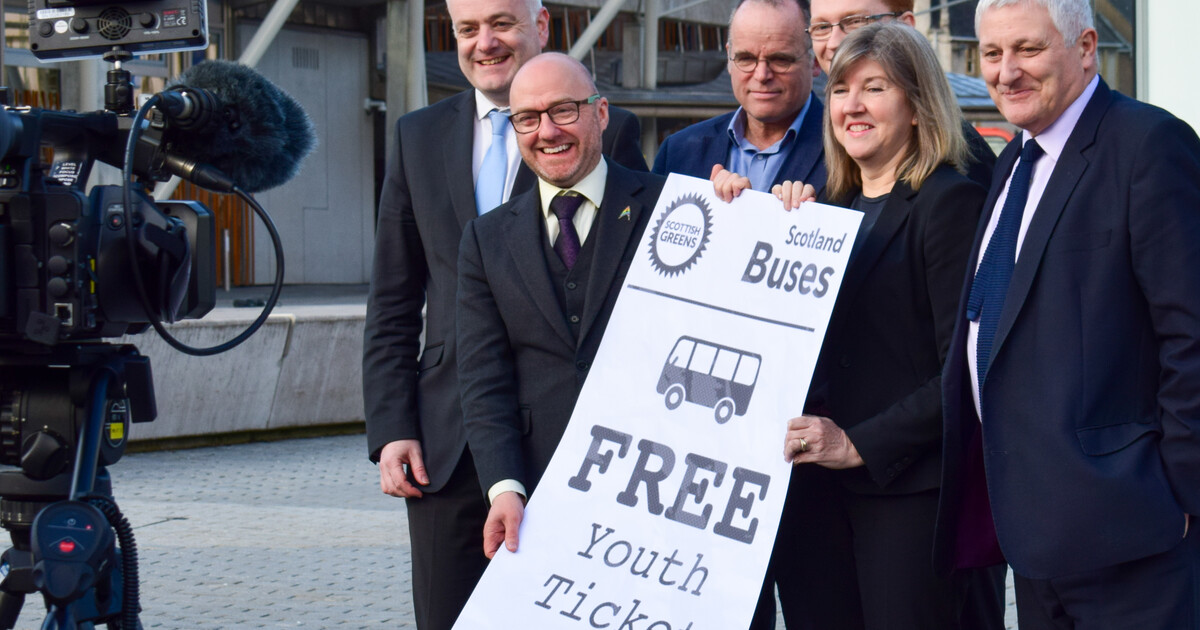 The Scottish Government has been urged to extend free bus travel for under 19s to include all young people up to 25.
The Scottish Government today launched a consultation on the policy, which was hard won by the Scottish Greens in budget negotiations.
Scottish Greens co-leader Patrick Harvie has challenged the Scottish Government to extend the scheme when it comes into force next year so it can play a vital role in repairing public transport from the COVID-19 crisis.
In his speech to Scottish Green conference this weekend, Patrick Harvie said: "We understand that the challenges public transport is facing due to the pandemic have had to take priority."
But he added: "I will go further by challenging the Scottish Government to accept if it can't be done in the first few months of next year due to Covid, then we must legislate before the election to place a duty on ministers not only to meet but exceed what they have already agreed to, by extending free bus travel up to the age of 25.
"Make no mistake, free bus travel for young people is a massive step to a fairer and greener Scotland – it means students will save hundreds of pounds in travelling to their college course, it means families living in poverty can plan a day trip. It means a whole generation can grow up seeing public transport as their option of choice."