Greens call on public to push government towards fracking ban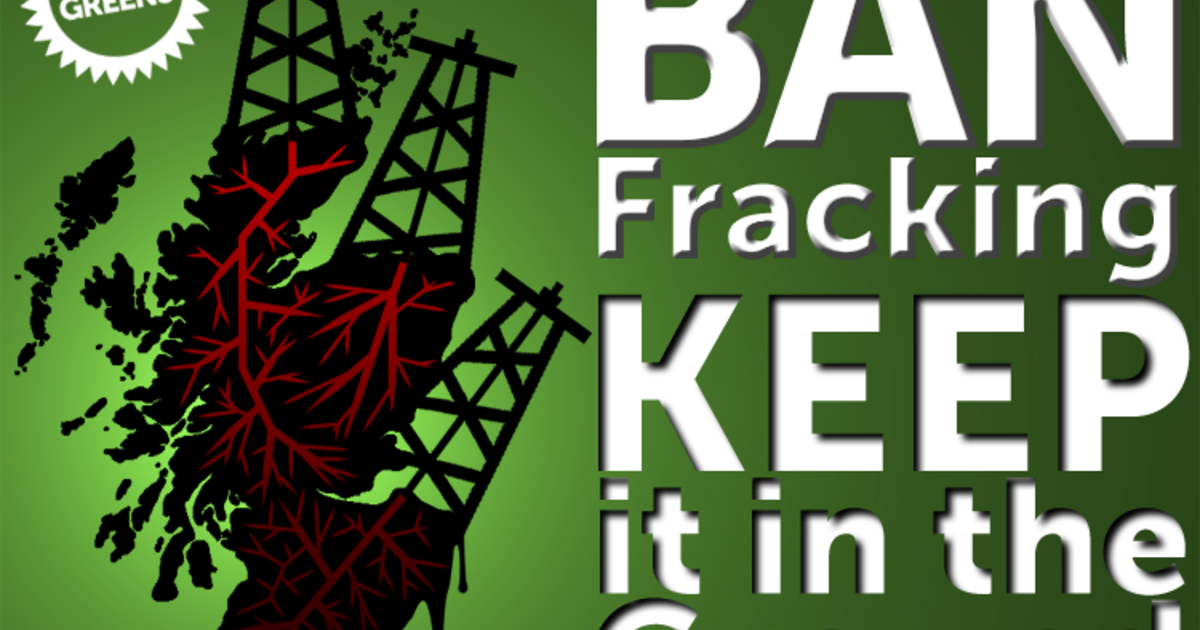 Public participation in a fracking consultation could be the key to finally seeing the Scottish Government ban the hazardous practice, a Green MSP has said at Holyrood.
Mid Scotland and Fife MSP, Mark Ruskell responded to a ministerial statement on "Unconventional Oil and Gas" by saying that the government's current, "legally shaky" moratorium" must become a ban "as soon as possible".
The statement repeated previous ministerial commitments that the government will present its "recommendations" to Holyrood when the "consultation closes".
The Scottish Greens' energy and environment spokesperson, Mark Ruskell MSP, said:
"It's more important than ever that communities make their voices heard about fracking. The current moratorium is legally shaky and needs to turn into a full ban as soon as possible, but that can only happen if there is a surge of evidence coming from communities about the damaging impact fracking could cause. The clock is ticking and we are close to a decision that could protect our climate and our communities from a reckless industry that has no relevance to the future low carbon world we need."