Free bus travel for young people passed at Holyrood in historic budget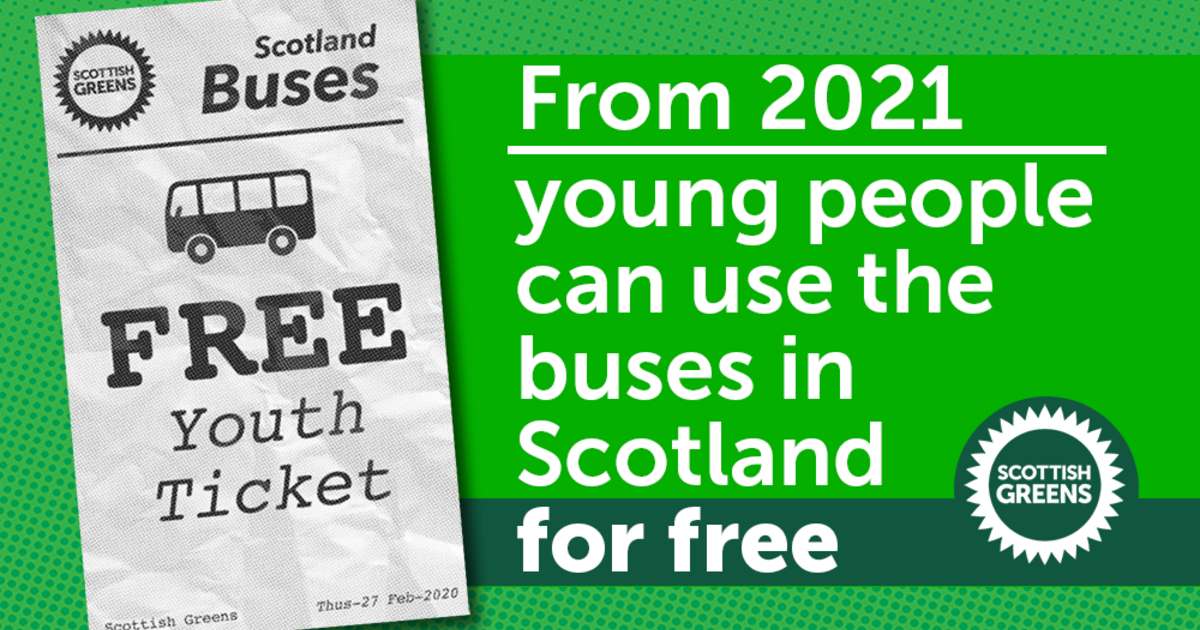 The Scottish Parliament has passed a historic budget which will see every young person under 19 in Scotland be given access to free bus travel.
Scottish Labour, Conservatives, Labour and Liberal Democrats voted against the Scottish Greens proposal, which will see over 700,000 young people offered the opportunity to travel for free, saving students hundreds in travel to college and giving families in poverty much needed mobility.
Speaking after the stage three debate, Scottish Green environment spokesperson Mark Ruskell said: "This is a historic budget, thanks to the Scottish Greens. Next year over 700,000 young people across Scotland and their families will benefit from free bus travel for under 19s.
"Greens have also provided extra funds for councils which has enabled councils to take proposed cuts off the table, increased the walking and cycling budget to £100m for the first time, won new funds for new rail projects to reach the next stage and a commitment to provide warm homes through energy efficiency measures.
"It seems incredible that other opposition parties could not back a bold transformational move such as this, especially Scottish Labour, who have put tribalism over principle once again. In fact, in the debate Labour's finance spokesperson even made the baffling claim that free bus travel for under 19s will encourage young people to buy cars. The truth is Labour once again sat on their hands rather than negotiate real change.
"Once again, the Scottish Greens have proved the most effective opposition at Holyrood. Free bus travel for young people joins a growing list of achievements, like introducing a fairer income tax system, winning equal protection for children and securing vital environmental protections."