Fight for the planet: Greens applaud climate strikers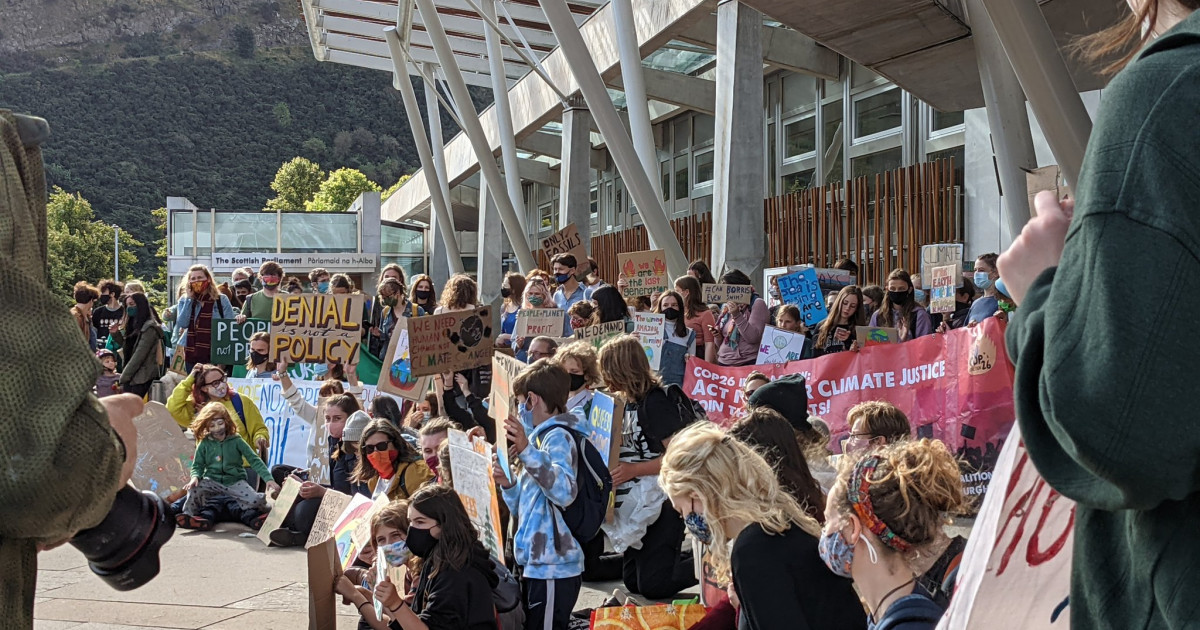 The Scottish Greens have encouraged young people to 'fight like hell for the planet' at today's global climate strike rallies.
Scottish Green MSPs attended strikes across the country, with Maggie Chapman speaking in Edinburgh and Ross Greer in Glasgow. Gillian Mackay attended a protest in East Kilbride, Ariane Burgess in Forres and Mark Ruskell was in St Andrews.
Commenting, Scottish Greens spokesperson for Children and Young People Ross Greer said: "Yet again Scotland's young people are leading the charge for climate action. They are holding governments accountable for decades of enabling rather than tackling this crisis.
"The climate strikers' demands are crystal clear. They want an urgent move away from fossil fuels, new jobs in green industries and justice for communities already being devastated by climate breakdown across the Global South. Those are big demands but they are absolutely essential if we're to get this crisis under control.
"The actions Greens have taken in government over this past month are already paying dividends. Yesterday the Scottish Government declared another major shift in policy, recognising that demand for aviation must be reduced rather than increased.
"For every one foot our movement has in government though, we need a thousand more out on the streets calling for bigger, quicker action. The lives of today's young people will be defined by the climate crisis, so they have every right to raise hell until world governments are not only listening but acting."