Councillors must act on fossil fuels scandal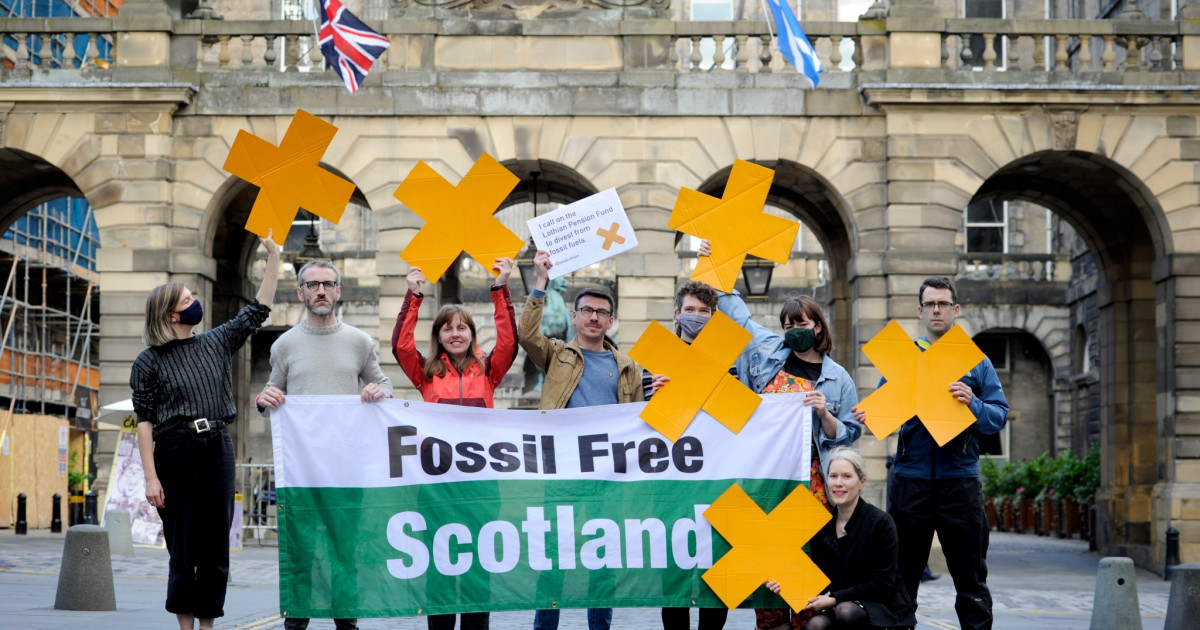 East Lothian councillors can no longer sit on their hands as new figures reveal the exposure of council pension funds to fossil fuels.
Friends of the Earth has uncovered data that shows that Lothian Pension Fund's investments in fossil fuels stood at £229 million – an increase of almost 40% from last year.
In the past, the Council has claimed it has no room to act as the Fund is controlled by a Committee run by Edinburgh City Council.
However, the Scottish Greens spokesperson for the Climate Emergency in the capital, Cllr Steve Burgess, said:
Green councillors proposals that the Lothian Pensions Fund should divest from fossil fuels have so far been voted down by all of the other parties at both full Council and by their representatives on the Pensions committee.

East Lothian Council may not have a seat at the table, but councillors across the county need to stop sitting on their hands and put pressure on their counterparts to vote with the Greens to end our investments in fossil fuels and high polluting companies.
The main arguments SNP, Labour, Tory and Lib Dem councillors in Edinburgh make against divestment are that the duty of the pensions fund is to be able to pay the pensions of its members through the most profitable investments.
However, Green councillors believe that by investing in fossil fuels the fund is actually undermining of the welfare of its members whose lives and retirement will be negatively impacted by climate change.
Another argument to continue to invest in these firms is to encourage "change from within". Yet, the Scottish Greens are highly doubtful of the ability of pension funds to significantly alter the core business of fossil fuel companies whilst remaining invested in these companies.
Previously Scottish Greens have branded these investments as "obscene."
Shona McIntosh, Acting Co-convenor of East Lothian Greens, said:
Edinburgh Council and its Pensions committee is so far refusing to end fossil fuel investments despite pressure from Green councillors and campaigners.

Green councillors in Edinburgh will continue to push for divestment by the pensions fund, including bringing further proposals to the council and the committee. It's time for sitting East Lothian councillors to put pressure on their political colleagues to support these motions.

I would also urge people passionate about this issue to vote 1 for Green candidates in the local elections next year so we can send a strong message to the Pension Fund from across the Lothians that time is up for fossil fuel investments.
A spokesperson for Divest Lothian, added:
Divestment is an effective way to persuade companies to truly change their behaviour and without the threat of divestment, pleas for engagement are toothless. As more divestment occurs, the greater the pressure will become.

Fossil fuels are also likely to become increasingly unprofitable as global agreements on decarbonisation take effect. Pension funds invested in fossil fuels may see their assets lose value or even become stranded.
More information on the Divest Lothian campaign is at: https://divestlothian.wordpress.com/
NOTES
Greens have made formal proposals at both meetings of the full Edinburgh Council and at the Pensions Committee in favour of divestment. As well as Cllr Burgess, members of the Pensions Committee include Cllrs Munn (SNP), Child (Labour), Rose (Conservative) and Ross (Lib Dem).
Photography for Friends of the Earth Scotland from: Colin Hattersley Photography –http://www.colinhattersley.com