Confirmation that strategy for rail includes our community fund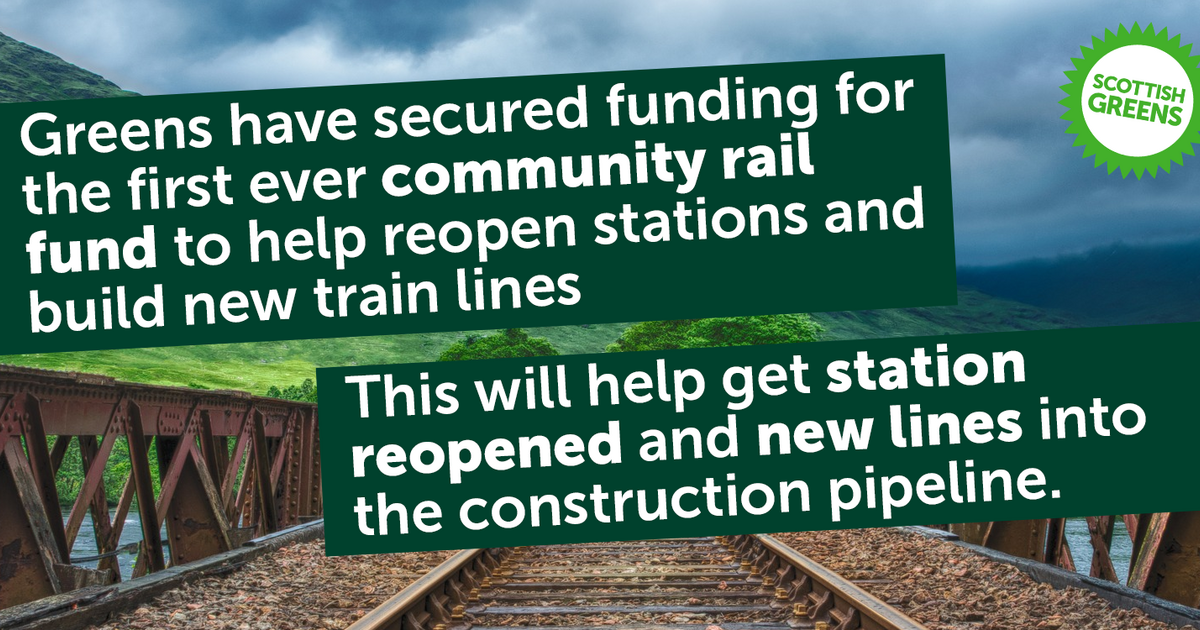 The Scottish Greens today (19 Mar) welcomed confirmation from government agency Transport Scotland that its strategy for investment in rail improvements over the next decade includes a new £2million community rail fund, part of the recent budget deal secured by the Green MSPs.
The "Pre-pipeline local rail fund" is available to local promoters, such as Regional Transport Partnerships and others, to bid for assistance with the costs of preparing appraisals and business cases which have a rail-connectivity aspect.
Mark Ruskell, Climate Change spokesperson for the Scottish Greens and MSP for Mid Scotland and Fife, said:
"It's great to see the Green budget deal delivering a community rail fund to help unlock the potential in so many parts of Scotland, where a connection to the rail network would improve local economies and access to jobs and education, and also help reduce the climate pollution caused by private car use. Communities such as Levenmouth, Newburgh, St Andrews and Kincardine in my own region have long had a vision of a better rail service, and this new fund will give all of them the opportunity to move forward with their business cases.
"By influencing the government's rail investment strategy, Green MSPs are ensuring communities who want connected are no longer played off against each other to prove who is most in need, and we are accelerating Scotland's low-carbon journey so our infrastructure is fit for the future."