Ban on single use vapes within reach
Gillian Mackay MSP has led calls for a ban on the disposable products as announced in today's Programme for Government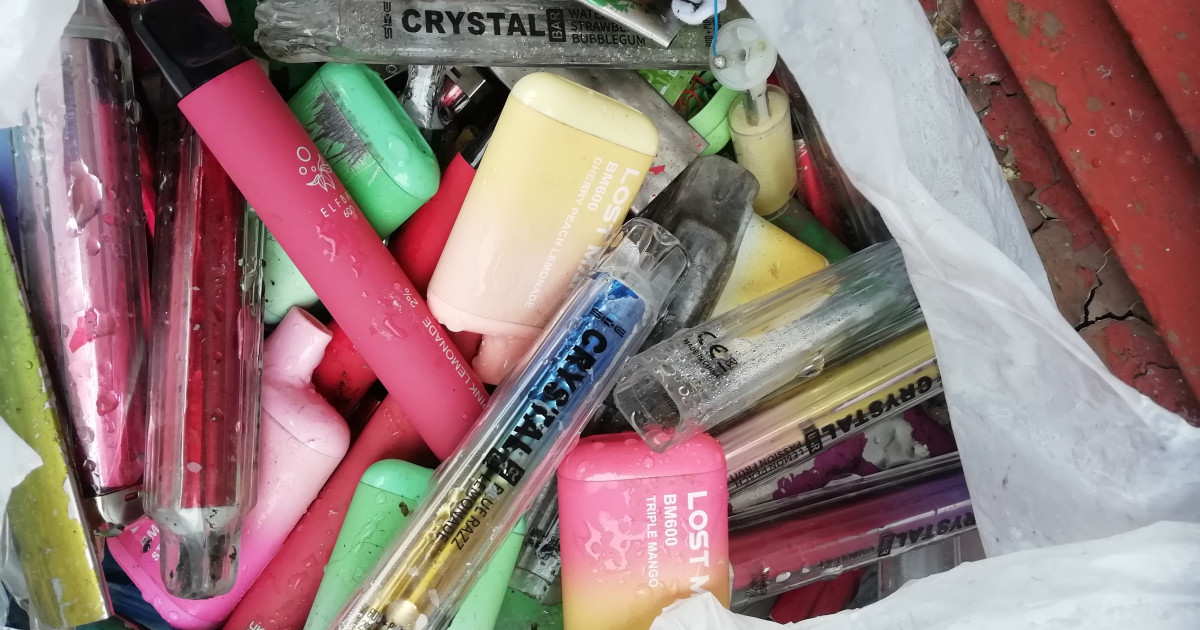 The decision to explore a ban on the sale of single use vapes will protect generations of young smokers from untold harm to their health, says the Scottish Green MSP who is leading calls for them to be wiped off shop shelves.
Gillian Mackay says moves to restrict their sale will also help to prevent an environmental catastrophe by turning the tide on a wave of litter being caused by discarded vapes, with more than 1.3m being thrown away - every week in the UK.
The Scottish Government confirmed today that it will consult on a ban or other restrictions for buying single use vapes under health and environmental grounds. It comes after months of pressure by Ms Mackay and other campaigners.
Welcoming the move, Ms Mackay said:
"Single-use-vapes, particularly those deliberately targeted at young people, are the scourge of a generation and risk creating a health and environmental catastrophe very, very quickly.

"I applaud my colleagues in the Scottish Government for this swift and decisive action and thank them for listening to not only myself, but so many others including campaigners such as Laura Young, Ash Scotland, Keep Scotland Beautiful and more.

"There will be a likely faux outcry from those in the tobacco industry and potentially even the UK Government, which likes nothing better than to meddle in decisions taken by our Parliament, but this is too important for political games.

"Experts across the medical world and environmental campaigners agree there is an urgent and growing need for action. I am very proud that it is a government with Scottish Greens at its heart who are taking those bold steps."
She added:
"While this is welcome news, our efforts to fully understand the risks need to continue, and I will continue to speak with experts and constituents about vaping while the consultation takes place."
Ms Mackay, her party's health spokesperson, will host a second round-table event on vaping on Monday, being addressed by Dr Jonathan Coutts, consultant neonatal and respiratory paediatrician at the Royal Hospital for Sick Children in Glasgow.