Animal welfare consultation an opportunity to end greyhound racing
It's time to end greyhound racing for good.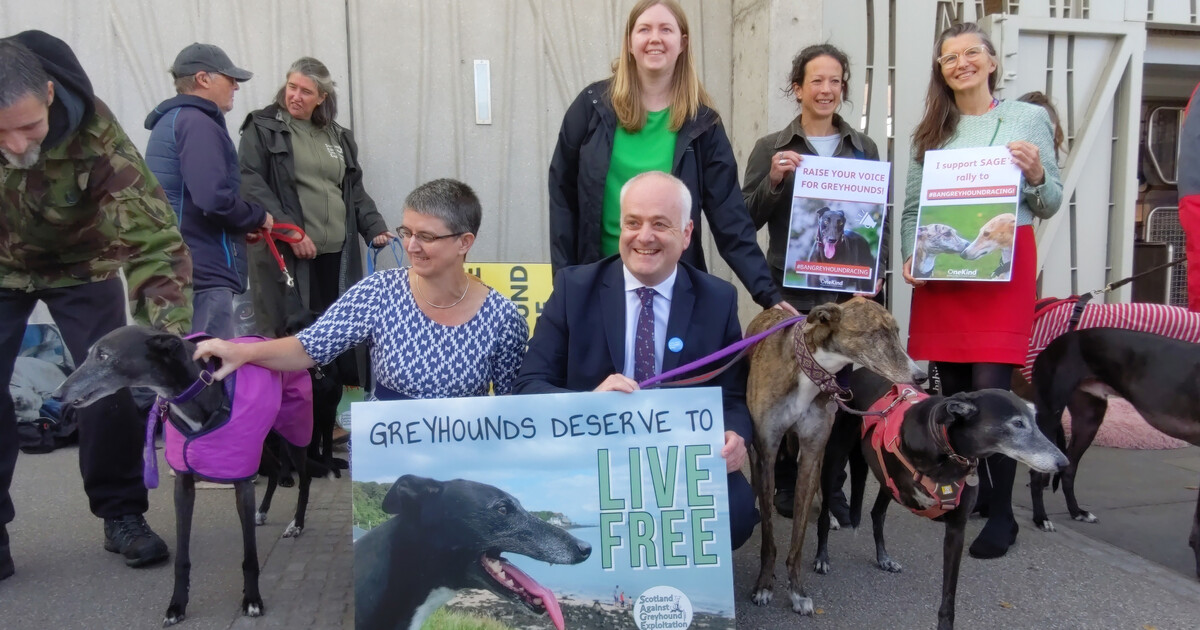 Scotland can lead the way on animal welfare by finally ending greyhound racing, say the Scottish Greens.
The call comes as the Scottish Government has launched a consultation on the licensing of animal care services and regulation of greyhound racing.
The Scottish Greens nature spokesperson, Mark Ruskell MSP, has been at the forefront of the campaign to phase out greyhound racing.
Stats from the Greyhound Board of Great Britain show that hundreds of dogs die in the UK every year as a result of their participation in greyhound racing.
Scotland has one remaining active greyhound racing course, the Thornton Greyhound Stadium in the Mid Scotland and Fife region that Mr Ruskell represents.
Mr Ruskell said:
"I am glad that the Scottish Government is looking at the conditions of greyhound racing. It is testament to the vital work done by campaigners to put the issue firmly on the agenda.

"This cruel gambling-led industry has been allowed to continue for too long. I hope that as many people as possible take the time to fill in the consultation and join the call for greyhound racing to be a thing of the past.

"Racing has a terrible impact on the dogs that are forced to take part. There can be no justification for making dogs risk injury or death by running round a track at top speed.

"We must always put paws over profit and dog safety over the interests of gambling companies. There is no place for greyhound racing in a modern and progressive Scotland."