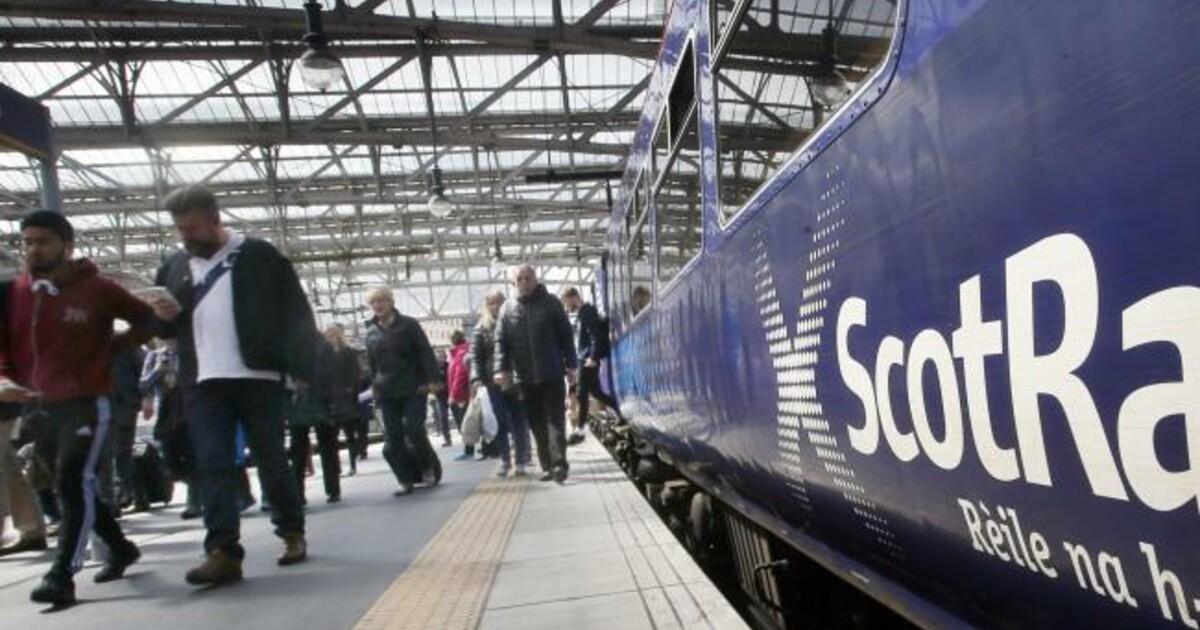 Ross Greer MSP and Dunbartonshire Greens are campaigning to redouble the line between Westerton and Milngavie and to build the long-proposed Allander Station.
These essential improvements have been on the table for decades without progress and the Milngavie line is now the worst in Scotland for delayed & cancelled trains and stop-skipping. Re-dualling the line will fix this and radically improve the quality and reliability of our local rail service.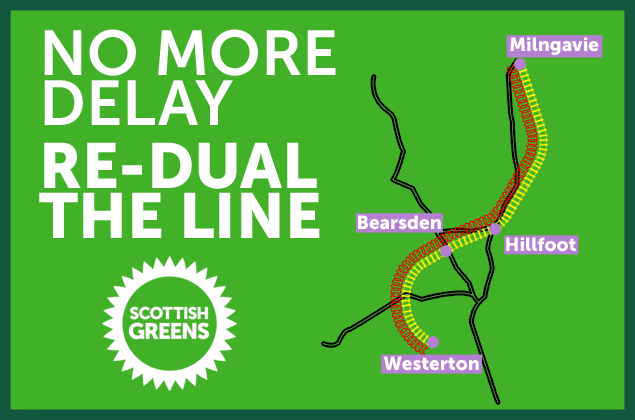 Back our petition to send a message that we won't accept any more delay.
To Fiona Hyslop, Minister for Transport:
The rail line to Milngavie has consistently been one of the worst performing in Scotland with regular delays, cancellations and stops skipped. This not only causes inconvenience and annoyance for commuters in Bearsden and Milngavie, but also has knock-on impacts across west and central Scotland's rail network. It is clear the only way that many of these problems can be resolved is to return the line to two tracks. At the same time, an additional Allander Station would widen access to this line, reduce parking congestion around existing stations and help relieve congestion and air pollution on the roads into Glasgow. We call on the Scottish Government to work with Network Rail, Scotrail, East Dunbartonshire Council, SPT and the Glasgow City Region to achieve this.