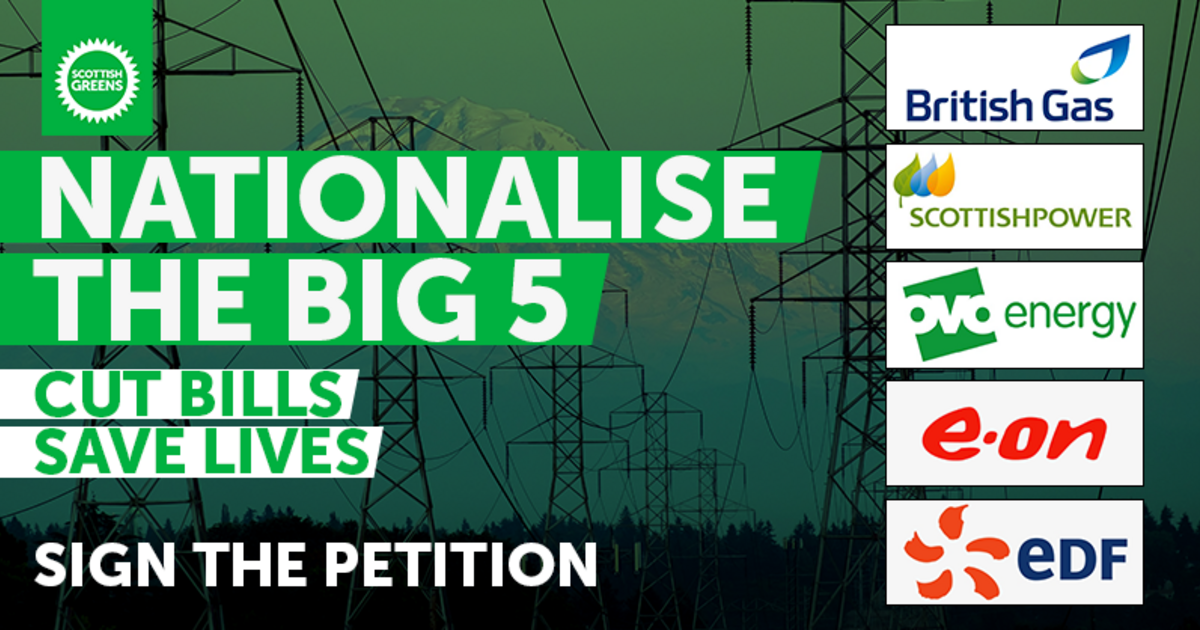 With the cost of living spiralling out of control, we are in an urgent and unprecedented crisis that needs urgent and unprecedented action. Millions of people are being forced to choose between heating and eating, while energy companies are raking in record profits.
Things can't go on like this.
Almost three quarters of gas and electricity in the UK is supplied by just five companies: British Gas/Centrica, E.ON, OVO, EDF and Scottish Power. Nationalisation would allow us to undo the energy price hikes and end the exploitation of millions this winter. It's high time the UK Government prioritises warm homes over big energy bosses and their profit margins.
So many of the fundamental decisions about our economy sit with a cruel and incompetent Tory government that's missing in action. By taking these companies into public hands we can ensure that they work for people and the planet. A fairer, greener future is possible and Scotland deserves the chance to make it happen. If the Tories fail to meet this challenge then the people of Scotland need the powers and the chance to do it for ourselves.