When it comes to fairer, greener ways of travelling, we still have a journey ahead of us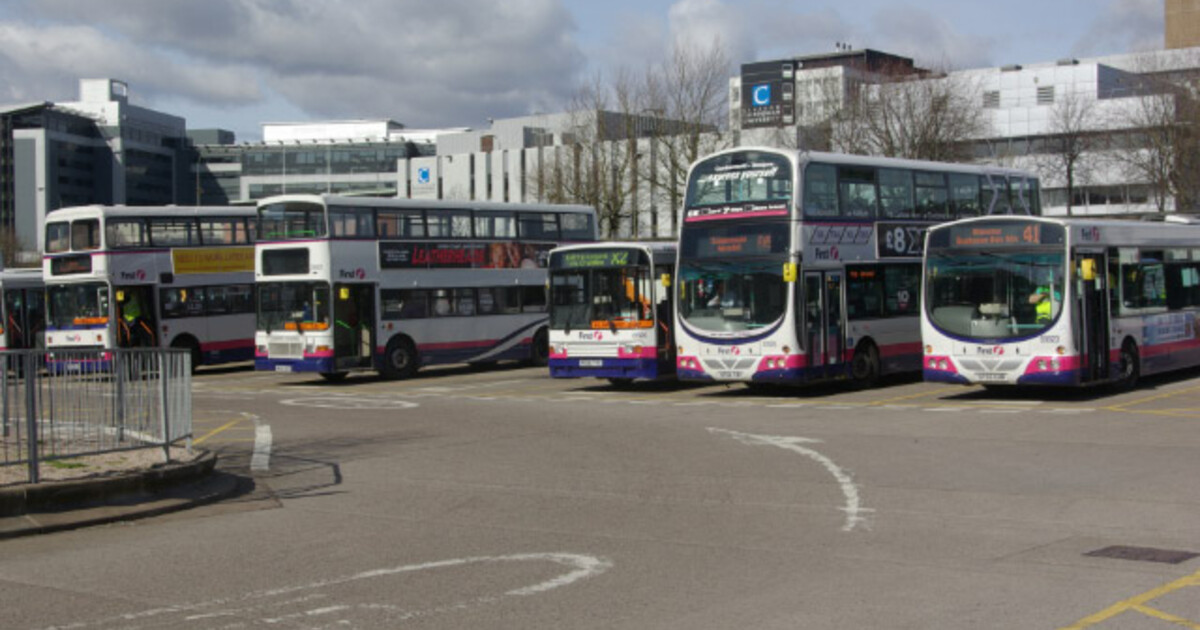 With exceptional timing, Storm Aileen breezed into Scotland on Wednesday - National Cycle to Work Day. I dared myself to cycle all the way to the Scottish Parliament from home in Stirlingshire and managed the 48 miles in a little over 3 hours. Given I'm middle aged, average fitness and borderline overweight, cycling even a couple of miles to work is still worth a go and not beyond what most people can do with the right support and facilities from their employer.
While my soggy legs would definitely be in favour of shifting Cycle to Work Day to summer next year, there is a wider point to consider. Cycling short distances to work, school or the shops is a great way to build a bit of exercise into your daily routine. It's free and great for your health.
According to research by Cyclescheme, the average commute burns 235 calories and 8 out of 10 cyclists say their daily ride makes them less stressed in the office. A study by the University of Glasgow followed more than 250,000 commuters in the UK over five years, looking at their walking, cycling, driving and public transport habits. It found that bike commuting was associated with a lower risk of being diagnosed with heart disease or cancer, or dying of any cause during the five-year period. In short, a little bit of regular cycling keeps you fit and helps you live longer.
Many people who might be persuaded to give regular cycling a go are put off by the risk on the roads. This is where the Scottish Government needs to step up a gear. I heard last week's Programme for Government described by some as "the greenest ever" but upon close scrutiny I think there's still a hill to climb.
The First Minister spoke of increasing investing in cycling and walking but it still represents a tiny proportion of the transport budget, with motorways keeping the lion's share. We really need a big shift in priorities, and a move from building more roads to maintaining what we've got, if we're to see the transformation in our cycling infrastructure that will persuade more people out of cars and onto bikes.
For many people commuting longer distances by bike isn't always going to be the easiest option. But that shouldn't mean we ignore the opportunity to provide alternatives to the car.
Less enlightened politicians have been clamouring to open the original Forth Road Bridge to cope with the extra traffic generated by the spectacle of the Queensferry Crossing. This would be like trying to lose weight by loosening one's belt. If you create more capacity, you generate more traffic, not less.
The answer is right in front of us, or rather beside us, as we cross these road bridges - the rail bridge. Investment in rail capacity has lagged, and far too many people are put off because they've been stuck on overcrowded trains, sometimes so full they don't stop at stations, ruining people's plans for the day.
Increasing the frequency of services is one thing but we should also reopen old lines and new stations. In Edinburgh, there's a case for a south suburban circle, while in Glasgow there's the long-discussed option of Crossrail, linking Queen Street and Central stations. In my own patch, I've long supported the campaign to reinstate passenger services on the Alloa to Dunfermline and Levenmouth lines. The re-opening of Alloa station ten years ago has been a huge success, and we need to continue to build on this and open up new employment and investment opportunities between Clackmannanshire and West Fife.
Meanwhile, the aim of electric vehicles replacing petrol and diesel is welcome but it won't address congestion.
One way we can make our communities greener and safer right now is by setting a speed limit that make sense. 30mph has been the default since the 1930s, and it seems to be a speed that was plucked out of thin air. We know that lower speeds give people, especially children and the elderly, a greater chance of surviving a collision with a vehicle.
I've had over 2,000 responses to the consultation on my proposed Member's Bill on the issue, with many highlighting incidents in which children have been knocked down and killed, and long-running campaigns by individuals and community groups who have been bogged down by the current lengthy and costly process of applying for a 20mph zone.
Councils from Shetland to Glasgow are all supportive of my bill's aim, and no councils have said they oppose it.
The consultation closes today. You can have your say at greens.scot/saferstreets.
When it comes to fairer, greener ways of travelling, we still have a journey ahead of us.
This article first appeared in The National.