For Bike Week: 4 things we will do to boost walking and cycling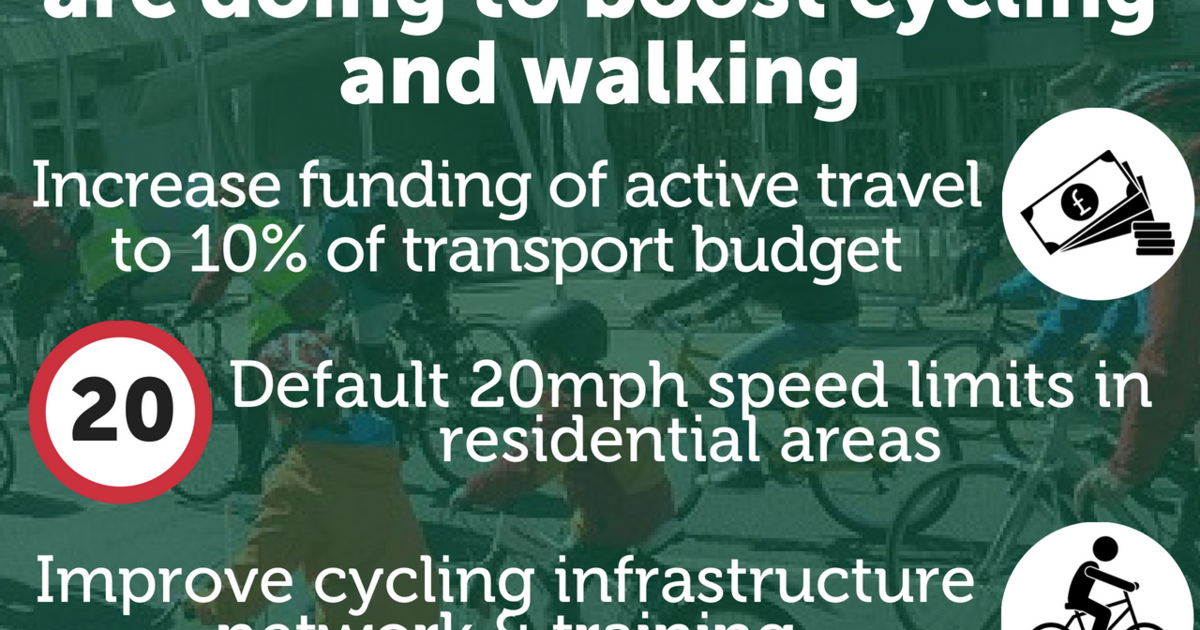 To mark National Bike Week 2018, here's a round-up of Scottish Greens policies to promote cycling and demonstrate the social, health and environmental benefits of cycling. Did you know that 51% of people in Glasgow don't have access to a car?
1. Funding for active travel
Walking and cycling improves health and is a low-carbon form of transport. Yet of the £2.2 billion of the Scottish Government's transport budget, less than 2% is spent on active travel. Green MSPs are proposing a radical boost to this funding. 10% of the total transport budget would improve existing routes and making them safer, encouraging more people to walk and cycle. This would also reduce air pollution which is estimated to cause over 2,500 deaths per year in Scotland.
2. Safe streets
Pedestrians and cyclists know where improvements to the road network are needed. A mix of public consultation and participatory budgeting could ensure road users can identify and help fix unsafe routes and junctions and we are calling for measures such as 20mph speed limits in residential areas, cycle hubs at bus and train stations, better street lighting and lengthened crossing times at pedestrian crossings.
Find out more about Mark Ruskell's 'Safer Streets' campaign and upcoming Member's Bill at https://greens.scot/saferstreets
3. Safe cycling
Safety and the perception of safety on the road is vital to encouraging more people to cycle. We will work with local authorities to implement a rolling programme to improve bike paths and pedestrian routes whilst doing other routine road safety work. We also want to give every child in Scotland the opportunity to undertake on-road cycle training and will work with councils to do this.
Green councillors in Edinburgh and Glasgow have been working to make sure that major developments include segregated cycle lanes.
4. Protecting the most vulnerable
We support the introduction of the Dutch approach of Sustainable Safety into Scottish road design to reduce road danger by creating 'single-function' roads, for example, in residential areas, or places where people are shopping, working, sport or entertainment, are not mixed with trunk or through-roads but roads that can retain local access.
Where possible, we can also promote routes where everyone is travelling at a similar speed and in the same direction in the one space. For example, relatively slow pedestrians should not have to mix with relatively fast bikes, and relatively light bicycles should not have to mix with relatively heavy buses or HGVs. By creating separate spaces for people and cyclists traveling slower - with segregated cycleways and pavements - from busy main roads, we can make our roads safer for everyone.