6 things the Transport Bill could deliver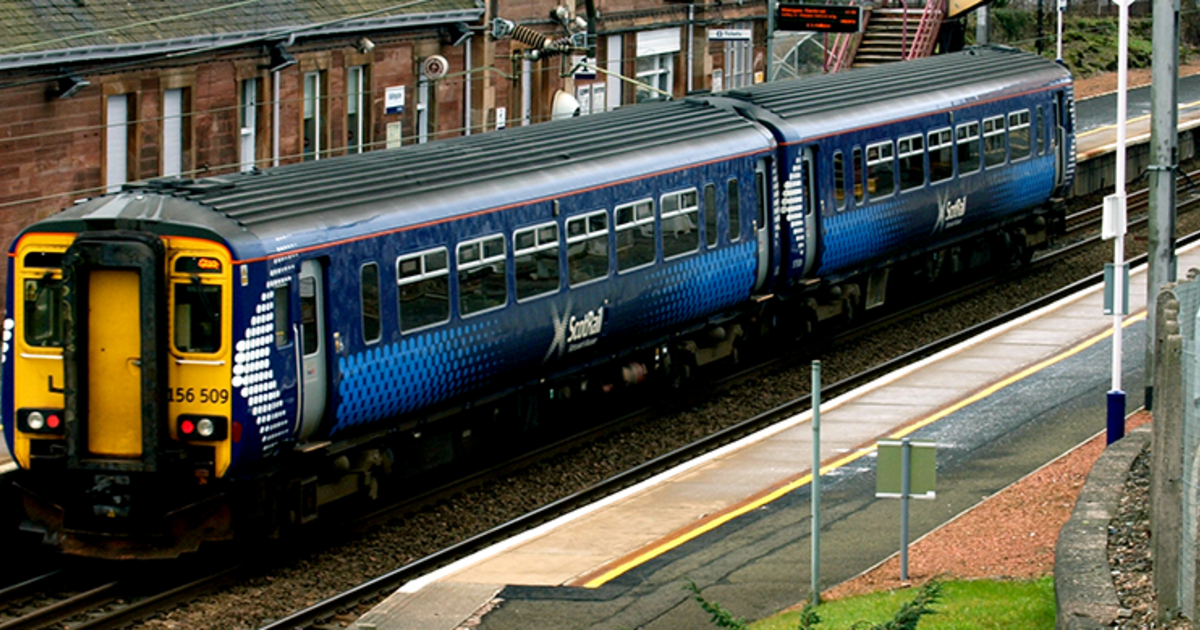 With a new Transport Bill presented to the Scottish Parliament for scrutiny, here are six ways we think it could help all of us in our daily lives.
1. Better buses
Three-quarters of all public transport journeys in Scotland are made by bus yet many routes face cuts, local fares are rising and service standards are slipping. Buses are vital transport for many of us to get to school or college, to get to work or hospital and to meet friends. We believe this Transport Bill must reflect the importance of buses to many people's daily lives.
Scottish Greens are calling for the bill to set a legally-binding target to increase bus passenger numbers. This would shift the focus of policy-makers to how best to improve the flexibility and affordability our bus system and to consider other options for providing local services. Ultimately we will push for this bill to smooth the way for local authority-owned bus services. The provisions to allow local authorities to run routes in under-served areas is a good start but it still allows private operators to cherry-pick the most profitable routes.
2. Greener buses
With air pollution estimated to cause 2,500 Scots early deaths in Scotland each year, it's clear that we must step up our efforts to reduce transport emissions. Low Emission Zones are beginning to be rolled out across Scotland's cities to help deliver cleaner air but our buses need essential upgrades so that these zones can be more effective.
We are calling for a new loan fund to be made available to bus providers to retrofit their buses to a higher quality engine standard. This could be done for a fraction of the cost of buying new vehicles and this work could take place in Scotland, generating jobs. In the summer of 2017, Green transport spokesperson John Finnie visited a bus manufacturer in the Central Belt where such retrofitting could take place.
3. Reliable rail
Last month, the Virgin-Stagecoach run East Coast Rail was passed back into public hands after failing to deliver a reliable and affordable service. When it was previously publicly-owned from 2009-2015, East Coast Rail returned over £1 billion to the public purse over five years and operated in the interests of its passengers rather than shareholders.
In recent years, many Scotrail passengers have faced regular delays to services, over-crowded carriages, stop-skipping on busy lines and it's clear rail services must improve. Scottish Greens want our railways to be brought back under public ownership as well as increased infrastructure investment to open new lines and bring abandoned stations back into use. We believe the Transport Bill is an ideal vehicle to ensure a public bid for the franchise is ready to take over in 2025 or sooner. Scottish Ministers' silence on this issue shows we need to keep up the pressure.
4. 10% of everyday journeys to be made by bike
The Scottish Government has had a long-standing commitment to ensure 10% of everyday journeys are made by bike by 2020. With the current share of all journeys made by bike hovering at around 1%, it seems highly unlikely this target will be met. In addition to Mark Ruskell's efforts to introduce 20mph speed limits for our residential streets, an urgent investment in cycling infrastructure is needed to make our roads safe for cyclists and encourage more of us to get around on two wheels. Greens will look to ensure the importance of cycling is recognised in the Bill.
5. Active travel friendly workplaces
Walking or cycling to work can help people to be active daily and boost health over the course of a lifetime. In addition to increasing investment in walking and cycling infrastructure, workplaces can also play their part to encourage more of us to choose an active commute. We will investigate calls for the Transport Bill to introduce a levy on workplaces providing a high number of parking spaces, to incentivise more of us to leave the car at home.
6. Higher standards for new road building
With local authorities under pressure to make savings, many have struggled to keep up with the road maintenance backlog. We believe efforts to improve our roads should prioritise maintenance before building new roads. Greens support introducing a triple bottom line evaluation for all new road infrastructure projects, ensuring that they deliver tangible benefits to the environment and society as well as the economy. We will consider how the Transport Bill can support this aim.
From our buses and trains, to our streets and workplaces, transport in Scotland is in need of a bold new policy direction. Over the coming months, Scottish Greens will attempt to shape the Transport Bill to include measures to enable bids for public ownership of our transport services, priority for active travel and safer conditions on our roads.