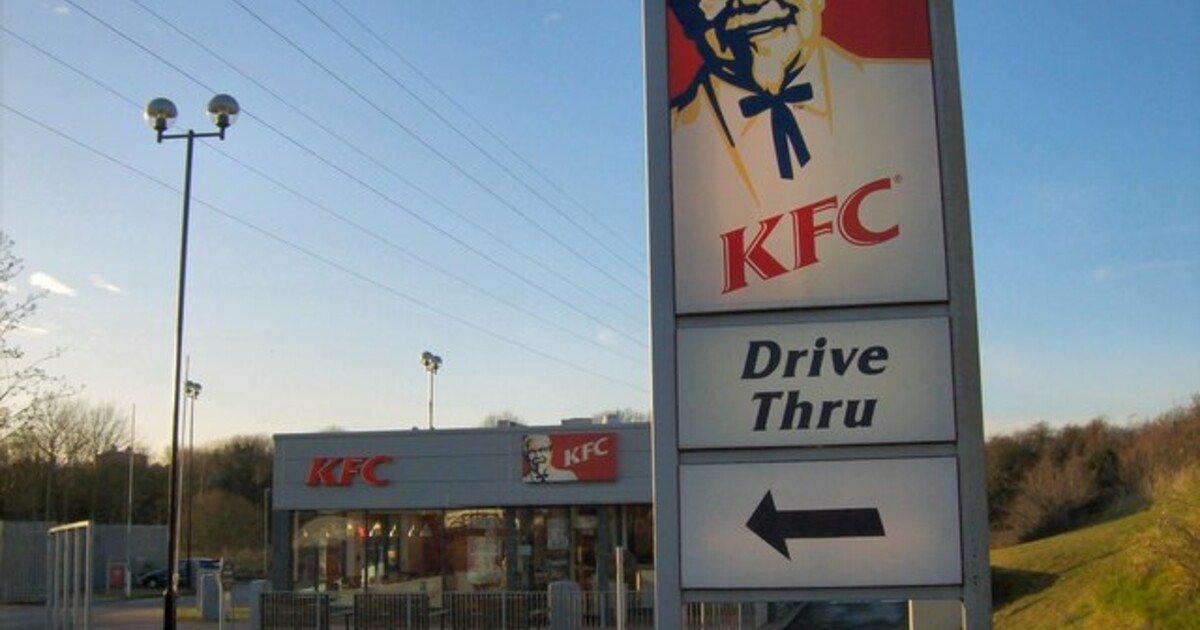 Drive thru take aways generate additional traffic, increase congestion and make our climate targets even harder to meet.
An application was recently lodged with East Dunbartonshire council for a hot food drive-thru takeaway in Bearsden Asda's car park, widely believed to be a KFC. It's hard to think of a less appropriate location than one of the area's most congested roads.
If you agree that councillors should reject this proposal please sign our petition. You may also want to lodge an individual objection here, or by emailing planning@eastdunbarton.gov.uk and quote TP/ED/22/0419
To East Dunbartonshire Council,
We object to application, TP/ED/22/0419 for a drive-thru in the Asda car park on Milngavie Road.
These proposals will increase congestion on an already chronically congested road, make our local air pollution problem even worse and increase emissions as we stare the climate crisis in the face.
Drive through developments of this sort are designed to encourage motor vehicles, and are incompatible with Scotland's aim to significantly reduce the number of kilometres people travel by car each year. This will further lock-in car dependency and discourage model shift towards public transport and active travel.
This is a particularly inappropriate site for a drive-thru, given the long running issue of congestion on the A81. The council have already - quite rightly - commissioned numerous studies into ways to relieve congestion problems on Milngavie Road. The additional traffic generated by this development would make the proposed bus corridor and any improvements for active travel more difficult to achieve. The removal of car parking spaces in Asda's car park on top ofthis additional traffic will add to an already acute road safety issue at peak times, where traffic regularly backs out onto the main road.
This development is clearly contrary to objectives 1, 3 and 5 of EDP's Local Transport Strategy 2020-5. Specifically, it will discourage modal shift, increase car journeys and do nothing to increase walking and cycling rates.
We ask you to reject this application.