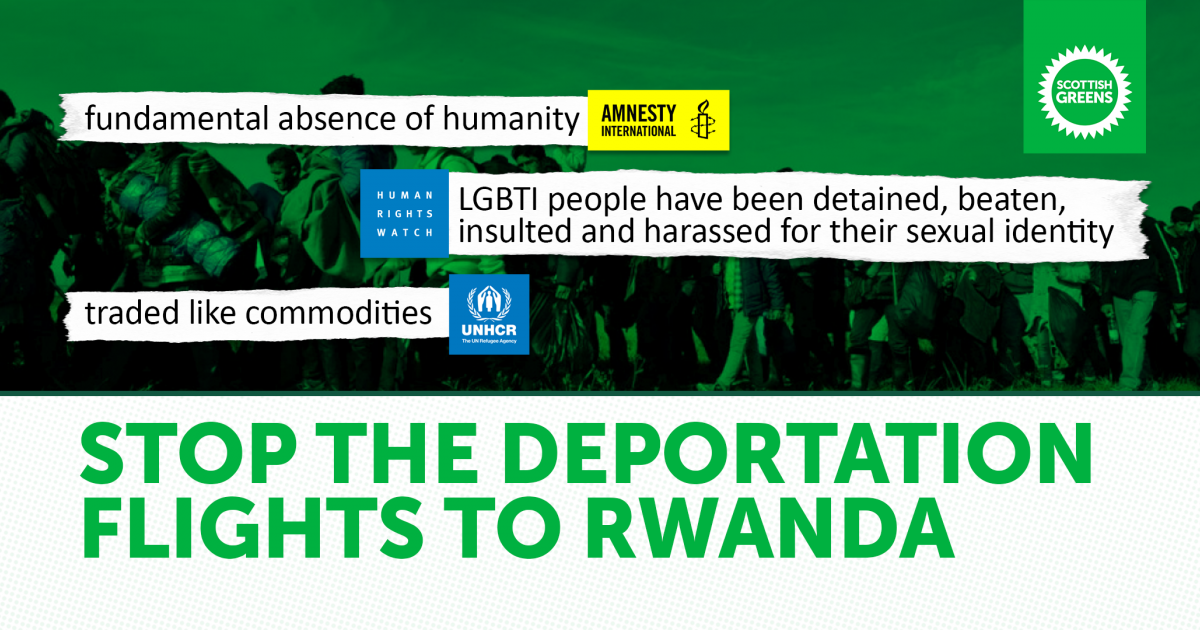 Depite being blocked by a human rights court, the UK government is continuing with plans to deport vulnerable asylum seekers to Rwanda, including victims of torture and those who fear being kidnapped by oppressive regimes. The one-way flights occur without asylum cases ever being heard, regardless of the evidence.
The first deportation flight was grounded at the last minute following exhaustive campaigning and legal challenges, but it's only a temporary reprieve.
Even by the terrible standards of the Home Office, this is a disgraceful new low. A repressive and authoritarian proposal that rejects the fundamental principle and right of asylum.
The UN has condemned it as evading international obligations to those fleeing war and persecution, while international human rights groups have raised significant concerns about the safety of those being deported.
We're calling for an immediate halt to the deportation programme. Help us by emailing the Home Office and making your voice heard.
"The UK government is flaunting a fundamental absence of humanity, with no regard for people fleeing danger, violence or war." - Amnesty International
"[Rwanda] has an appalling human rights record" - Amnesty International
"LGBTI people [in Rwanda] have been detained, beaten, insulted and harassed for their sexual identity." - Human Rights Watch
"[Rwanda has] a track record for human rights abuse." - Human Rights Watch
"threatening the international refugee protection regime" - UN High Commissioner for Refugees
"absence of sufficient safeguards and standards" - UN High Commissioner for Refugees