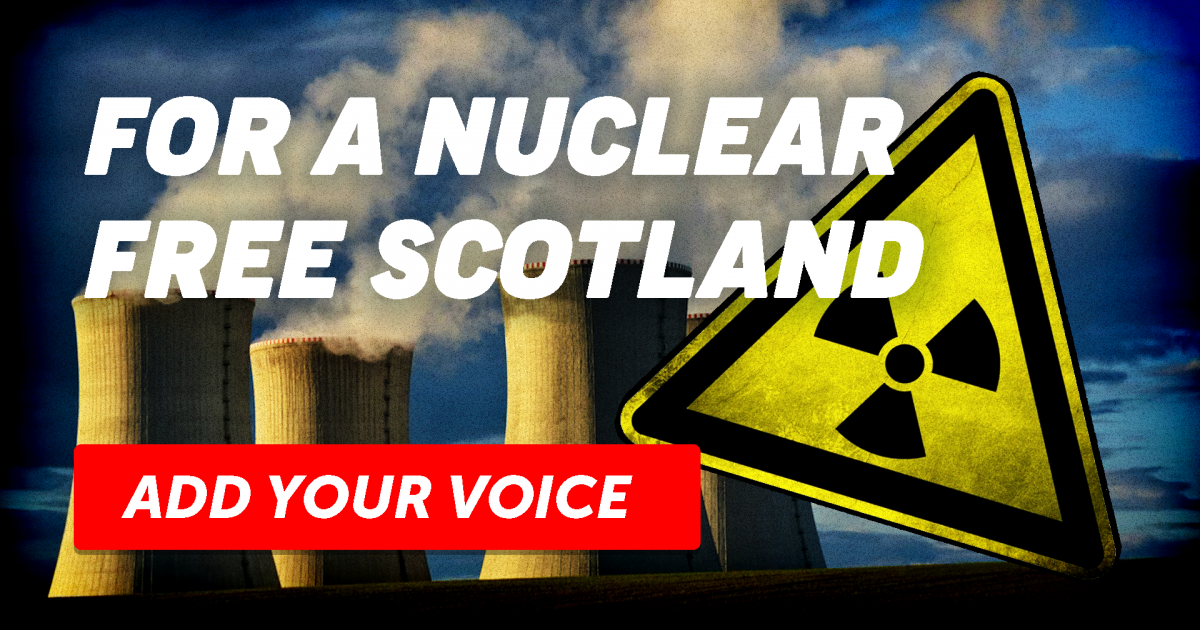 The UK Government is doubling down on its commitment to nuclear energy when what we should be doing is accelerating our Just Transition to renewables.
There is nothing safe or secure about nuclear power. It is costly and leaves a long and toxic legacy for future generations. It has no place in Scotland.
It makes no sense either. Given that nuclear generation costs twice the price of offshore wind, and can take decades to deliver, we know environmental and economic benefits require us to focus our investment on truly renewable energy options instead.
The climate emergency is happening all around us, we don't have time to waste by pouring billions of pounds of public money into unproven technology such as nuclear fusion either. The UK government should instead focus on the major investment we need in renewables and in building an energy sector that works for people and the planet.
Will you help us keep Scotland nuclear free? Sign our e-action today.