Greens aim to Break Labour/SNP Gridlock in Aberdeen City Council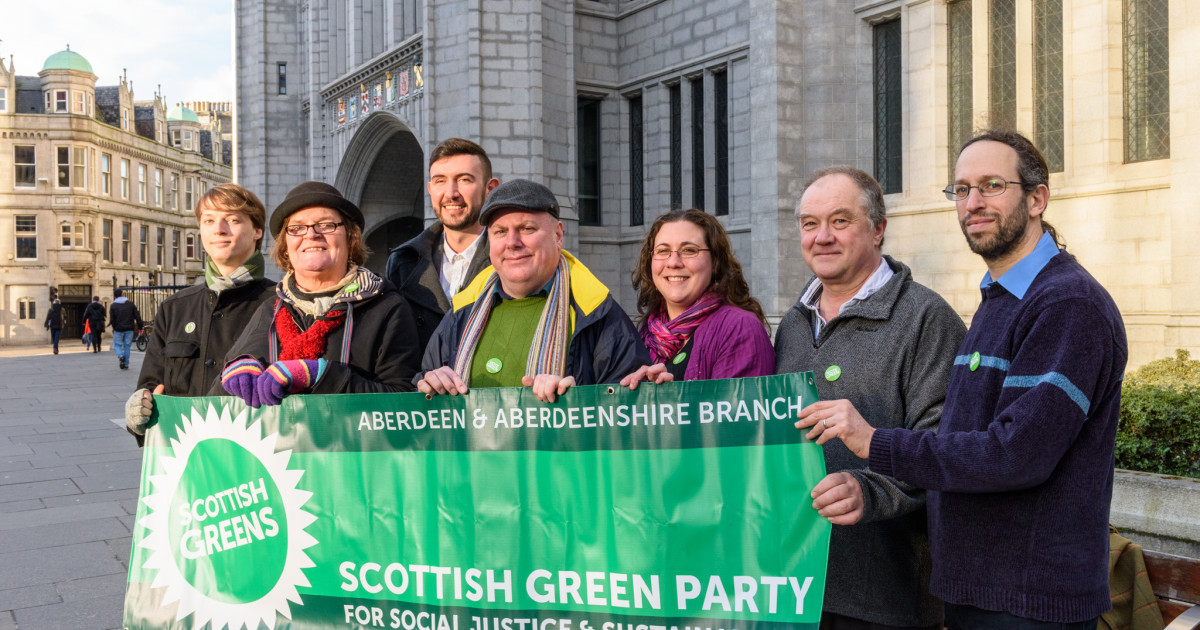 In upcoming elections, local Greens hope to make a breakthrough after the oil price shock has focused the public's minds on the need for sustainable jobs. After years of bitter conflict between Labour and the SNP in Aberdeen City Council, Green candidates hope to bridge the divide and work constructively across parties.
Branch Co-Convenor Myshele Haywood said: "The Greens' cooperative approach has really paid off in the Scottish Parliament. For example, in the recent budget, Green MSPs worked with the SNP to secure a better deal for local councils. And last year, they worked with Labour to support a ban on fracking. These elections are a good opportunity to reshape Aberdeen City Council into a less hostile and more effective institution."
Local activists are confident that the Green message of sustainability, social justice and local democracy will resonate with voters, even in a city formerly dominated by Oil and Gas.
Guy Ingerson, fellow Co-Convenor and candidate for the George Street/Harbour ward, said: "The oil price shock speaks for itself. Waves of redundancies have caused suffering across the region. As a former oil worker myself, I've witnessed the devastating effects of the downturn first-hand. The only way to provide stability for Aberdeen's residents is through sustainable development and diversification. This is at the heart of everything we aim to do."
Turning to practical solutions, Ingerson added: "We'll look to help struggling families through use of Rent Pressure Zones, assist small businesses being squeezed by Business Rate rises, and advocate investment in local communities."
In their biggest-ever campaign with more than 200 candidates, the Scottish Greens hope to make unprecedented gains across Scotland.
Aberdeen Green candidates are as follows: Alexander Arthur, Guy Ingerson, Alex Jarvis, Peter Kennedy, Nir Oren, Pippa Robertson, Renee Slater.
For further information, please contact aberdeen@scottishgreens.org.uk