Westminster must listen to IPCC Chair's warning over global surplus of oil
Rosebank is an environmental catastrophe in the making.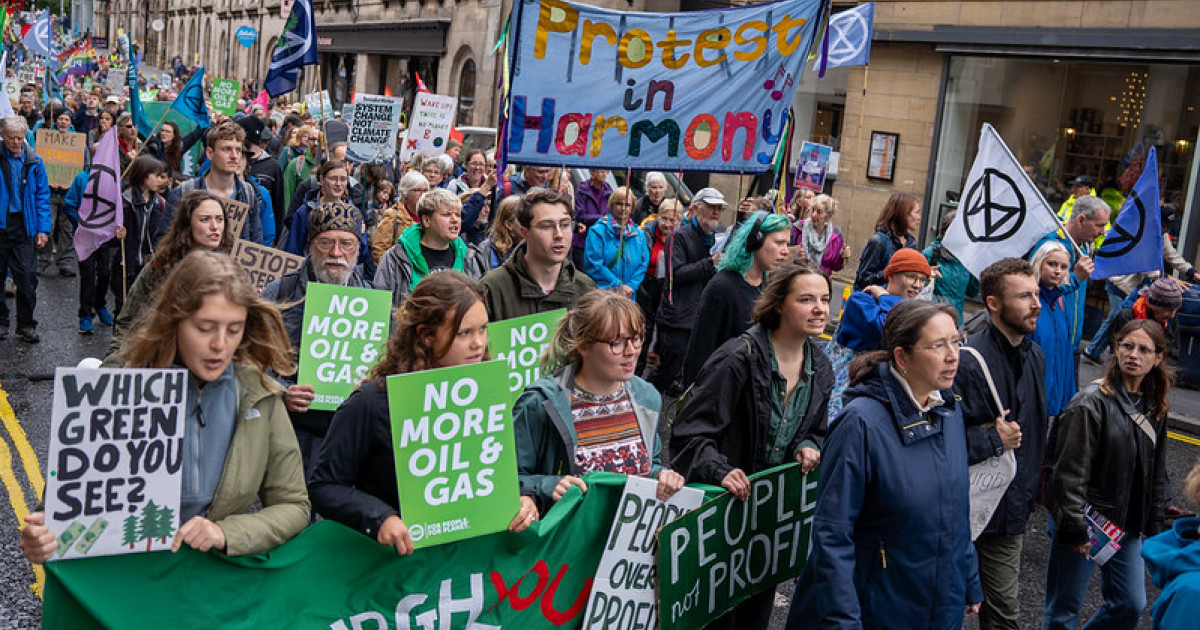 Prime Minister Rishi Sunak and Labour leader Keir Starmer have been urged to reverse the decision to allow the Rosebank oil field to go ahead after a warning over its potential damage from the head of the Intergovernmental Panel on Climate Change.
Professor Jim Skea, Chair of the IPCC, said in an exclusive interview with ITV Border the surplus of global oil reserves was already more than the world needed, and any more extraction would make limiting a target 1.5C temperature rise untenable.
Responding to questions from Political Editor Peter MacMahon on Representing Border, the climate expert said he couldn't comment on specific decisions, but warned: "Any new fields that are added to the reserves will just create bigger challenges.
"Oil is a global market. Any oil and gas reserves that are added will add to global reserves.
"The global reserves are more than enough to break the budget for 1.5C warming. There are clear choices for future decision makers as to whether to burn that oil or leave it in the ground and limit warming to 1.5C."
Regulators the North Sea Transition Authority gave the go ahead to the massive site 80 miles north-west of Shetland on Wednesday. Norwegian operator Equinox is on course to drill for around 500 million barrels from what is the largest untapped field in the North Sea.
Scottish Greens climate spokesperson Mark Ruskell MSP said:
"Professor Skea could not be more explicit here in warning about the devastating consequences of adding more oil to global reserves which already threaten our future if used.

"The science is unequivocal - we cannot, we must not burn fossil fuels at a rate that will take us past average temperatures of 1.5C.

"Labour could end the business case for this now by announcing that they would reverse the decision if Sir Keir Starmer becomes Prime Minister. That uncertainty would instead supercharge a move towards renewable investment.

"The Prime Minister, however, can undo this unjustifiable idea now, listen to Prof Skea and the howls of protest that have greeted the decision to go ahead from across the world, and set us on a path towards net zero not oblivion.

"As Scottish Greens we will fight tooth and nail against this for people and for the planet. We urge both Labour and the Tories to think again and be on the right side of history which will, otherwise, judge them harshly."