Tories are all at sea with no take zones hypocrisy 
Ariane Burgess MSP highlighted no take zones are being backed by the UK Government in England.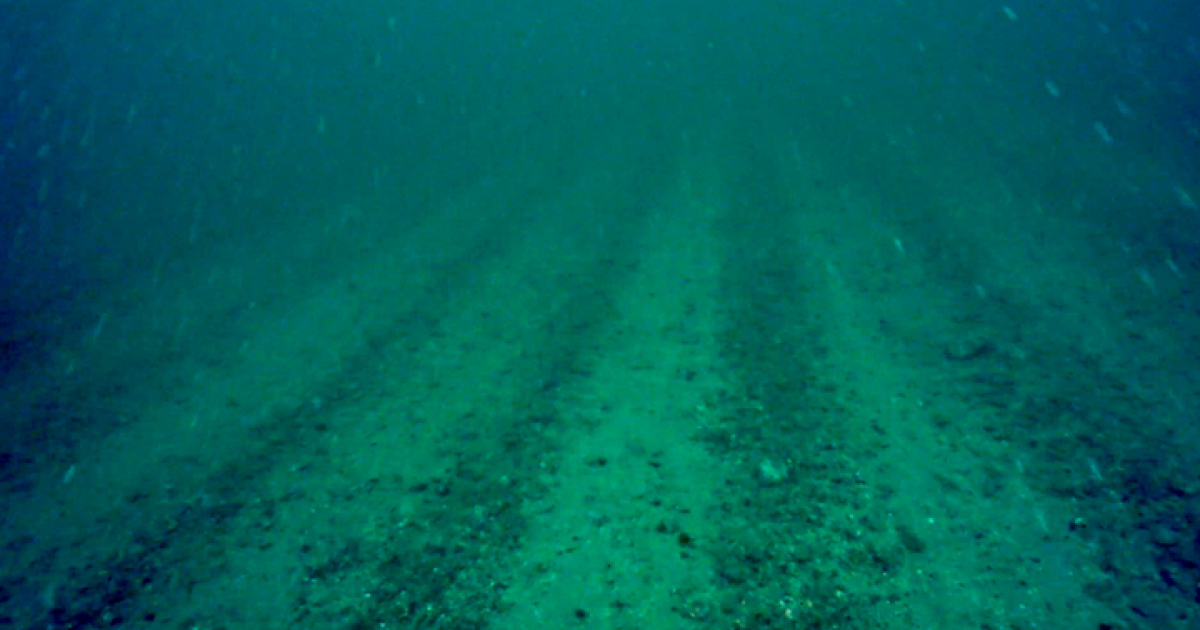 Scottish Tories are all at sea over proposed Highly Protected Marine Areas in opposing them for Scotland - despite already having introduced them at three locations south of the border, say the Scottish Greens.
Scottish Greens and the Scottish Government want no-take zones introduced to help marine habits recover in the face of the climate crisis, ensure the future sustainable fish stocks, and support the economies of coastal communities.
The UK Government is also now rolling out HPMAs at Allonby Bay on the Irish Sea, Dolphin Head in the Eastern Channel and North East of Farnes Deep in the Northern North Sea, all endorsed by a flotilla of senior Tory cabinet figures.
Scottish Tories also stood on a 2021 election manifesto calling for HMPAs which saw their own MSPs speaking in favour of their introduction, before u-turning spectacularly on promises to safe-guard what Ariane Burgess MSP dubbed "highly protected Tory votes".
Ms Burgess, the party's coastal communities spokesperson, described the Scottish Tory hypocrisy as "breathtaking" during a debate on the ocean saving proposals.
She said:
"The hypocrisy and opportunism of the Tories is utterly breathtaking. When it comes to marine protection they are all at sea.

"While the Scottish Government is consulting on HPMAs, the UK Government is already pushing ahead with three of their own. So when it comes to no take zones, the Tories believe it's one rule for Scotland and another for the rest of the UK.

"It is proof absolute that they care nothing about climate, nothing about democracy, and nothing about Scotland's coastal communities."

"No take zones are a crucial step towards protecting our coastal communities and ensuring the sustainability of our fishing industries and marine life. The Tories know this, but they are more concerned with stoking up fears and playing parliamentary games.

"Each and every Tory MSP stood on a manifesto commitment to pilot no take zones, but, just like on so many issues, it is impossible to trust a word they say.

"No take zones could be transformative for our coastal communities, who will be at the heart of co-designing them. I want our marine environments to thrive and to go from strength to strength, but that can't happen unless we allow time for our nature to heal and for fish stocks to rejuvenate."

"By working together, we can ensure a better and more sustainable future for our vital fishing industry, while delivering benefits for people and planet."
As recently as March the UK Tory Government's Environment Secretary Thérèse Coffey said "Highly Protected Marine Areas are a vital step forward in enabling our ecosystems to thrive, increasing climate resilience and ensuring we have a healthy and productive marine environment for generations to come."
The Tory Minister of State for Biosecurity, Marine and Rural Affairs, Lord Benyon, has called HPMAs "a crucial next step to aid marine ecosystem recovery in our waters."
https://twitter.com/ArianeBurgessHI/status/1654079536114421762?s=20
Former Tory environment secretary, Rebecca Pow MP, has said that "Highly protected marine areas will offer the highest levels of protection in our seas. They will help a wide range of valuable habitats and species to fully recover, boosting the resilience of our ecosystem and allowing the marine environment to thrive."
In 2021 every Scottish Tory MSP stood on a manifesto that pledged to "review the current Marine Protected Areas in Scottish waters, with a view to expanding their extent, and pilot the introduction of Highly Protected Marine Areas."
Photo by Open Seas