Scottish Greens support investment in youth skills in Central Scotland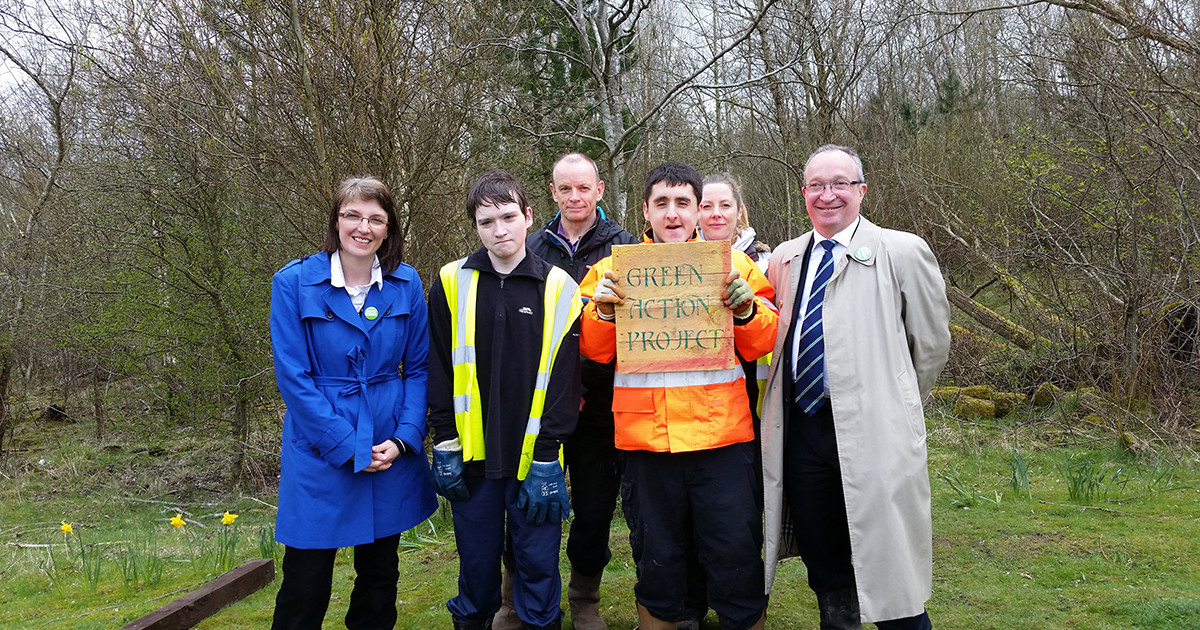 Kirsten Robb and John Wilson, Scottish Green MSP candidates for Central Scotland, have affirmed their commitment to better funding for young persons' training during a visit to an employment project ran by the Scottish Waterways Trust.

Green Action Project is a free employability programme based at the Falkirk Wheel, designed to help young people who have experienced setbacks in their education or work life due to ill health or stressful life events take steps towards the world of work. Visiting the project, both Kirsten Robb and John Wilson were impressed by its achievements.

Speaking as the Scottish Greens' spokesperson for youth employment, Kirsten Robb said: "I believe everyone has something to offer society, as long as we have a place to offer them. Projects like Green Action do amazing work, building up some of the most vulnerable people in our society helping them achieve very visual and practical improvements to the local environment.

"Programmes like Green Action Project are incredibly valuable but have to go out regularly and seek funding to continue their great work. This is why I am proud of the Scottish Greens' proposal for a 'Scotland Guarantee' - a commitment that every school leaver is offered a job, training or further education. This already exists in Edinburgh, and we want to roll it out across Scotland. With further investment we can ensure no one falls through the gaps."

Agreeing in his capacity as the Scottish Greens' spokesperson for employment and skills, John Wilson said: "I was very impressed with the excellent work being undertaken by the Green Action Project. The individualised nature of the support allows each person to work toward their own goals, recognising that each individual has a different skill set.

"Employability programmes can provide vital support for those looking to get into work. The Green Action Project is clearly a great example of how this can be done well. The aims of the project chime well with Scottish Green Party policy of providing effective employability services locally."