Scottish Greens: Robb urges good homes for all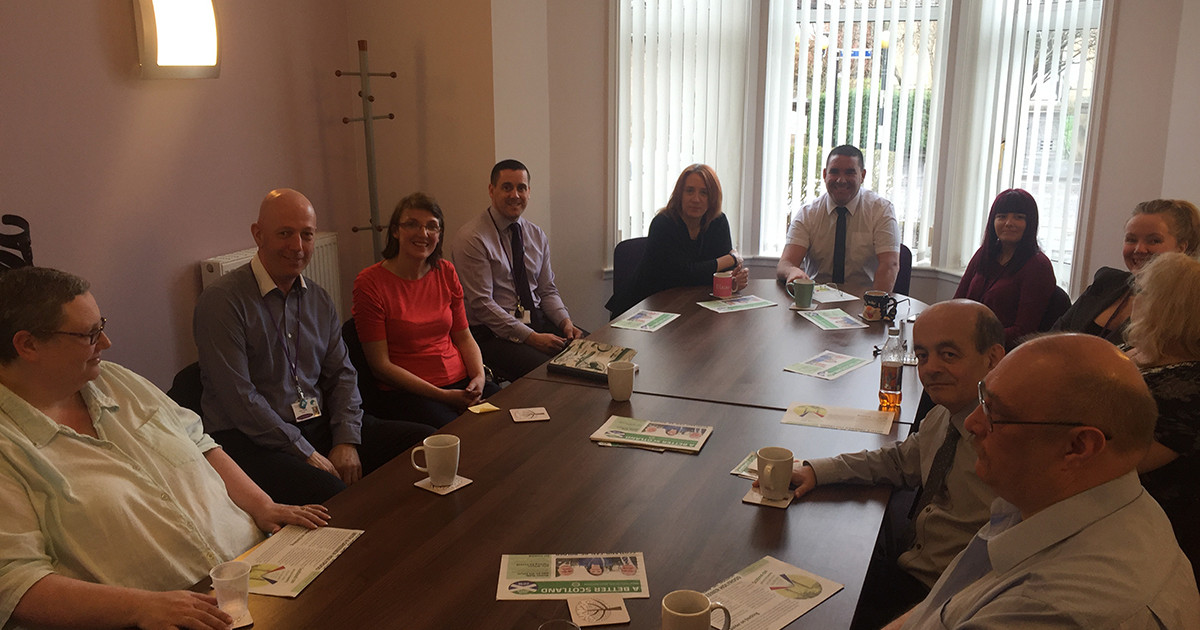 At a recent visit to East Kilbride and District Housing Association, Green MSP candidate for Central Scotland Kirsten Robb outlined the Scottish Greens commitment to a radical housing agenda.

The Scottish Greens's manifesto outlines bold proposals to tackle the housing crisis in areas like East Kilbride, pushing for an increase in social housing, rent controls and increased security of tenure. Nationally, the Greens are committed to building at least 12,000 new social rented homes each year, and thousands more to meet population growth and replace older housing.

Kirsten said: "It was great to talk to the staff at EKDHA and get an update on housing and tenants issues. The Green vision for housing is simple: we need good homes for everyone, homes that are of a decent standard and are affordable.

"Our town has had a housing crisis for years. Social housing stock has diminished, forcing people to pay sky high rents in the private sector. Where once good quality homes were available, the small amount of new social housing being built, whilst welcome, is wholly inadequate to meet peoples needs. We need bolder action."

The Scottish Greens have shown that Scotland can build more housing, to a higher quality and with the same budget, by paying less for land. Green proposals also include a Housing Investment Bank to better fund social housing, and a home building programme to create new jobs and training opportunities.

Kirsten concluded: "I am determined to do everything I can to help address the difficult housing situation in my home town of East Kilbride. Pressure on the Scottish Government from Green MSPs should give local authorities the power to introduce rent controls in areas like our town. With more Green MSPs we can propose measures to raise standards in private housing, end fuel poverty and make affordable housing available to all."