Scottish Greens' radical plan to tackle derelict land across Central Scotland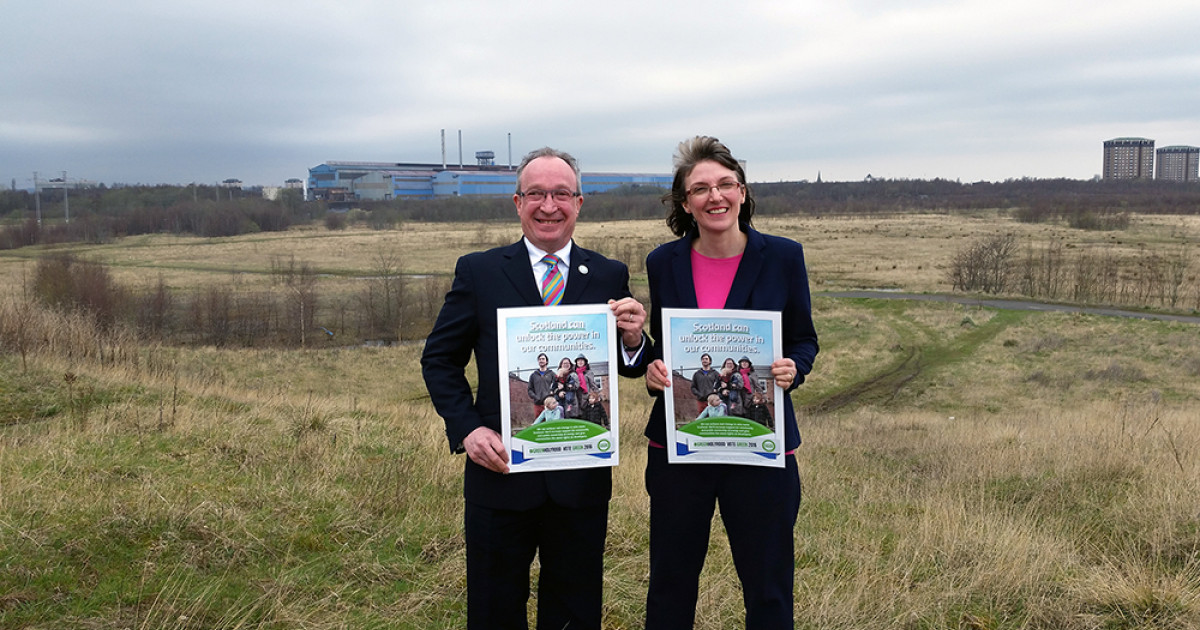 Responding to recent disclosures that 13 companies based in the tax haven of Panama own land in Lanarkshire, the Scottish Greens are calling for a programme of radical land reform to increase transparency, tackle the blight of derelict land and raise revenue to build much needed homes.
Speaking at derelict land at Ravenscraig, Scottish Green candidates for Central Scotland Kirsten Robb and John Wilson highlighted that the owners of these companies are hidden by Panama's generous secrecy laws.
Kirsten Robb said: "It's bad enough that land across Central Scotland has been left undeveloped due to pollution and underinvestment. That more valuable plots are being used as financial assets by foreign companies which hide their true ownership is unfair. Land should not be used as a financial investment. Brownfield land should be taxed on its social value, discouraging profiteering, promoting development and raising money to build new homes that will help address the housing crisis.
"We need a radical programme of land reform to transform the social, economic and environmental prospects for communities across Central Scotland. A key part of this must be ending the secrecy surrounding who owns what. We should not need to rely on whistleblowing and activist investigation to know who owns the physical space in our communities."
John Wilson, who is seeking re-election to Holyrood, agreed: "It's unacceptable that brownfield land like that at Ravenscraig has been neglected while more valuable land, including Green Belt land, is held by secretive offshore companies. Scotland's land should benefit the many, not the few. And that means communities need greater control over the land and development decisions that affect them.
"We need to modernise Scotland's land laws to make them fit for the 21st century. Earlier this year, I worked with the Green MSPs to try to amend land reform legislation to stop companies registered outside the EU owning land in Scotland. 79 per cent of respondents to a public consultation backed our proposal, but the Scottish Government rejected it. Until we can institute the bold reforms Scotland needs, companies based in secretive tax havens in Panama and elsewhere will be free to profit from Scottish land while Scottish communities remain sidelined."
Information on land ownership is referenced in this article: http://www.heraldscotland.com/news/homenews/14417116.Panama_companies_own_more_than_60_000_acres_of_Scottish_land/
Other information on derelict land is available here: http://www.gov.scot/Topics/Statistics/Browse/Planning/SVDLSSiteRegister/SVDLS2014register