Public sector pay: Greens hear from nurses and urge real terms rise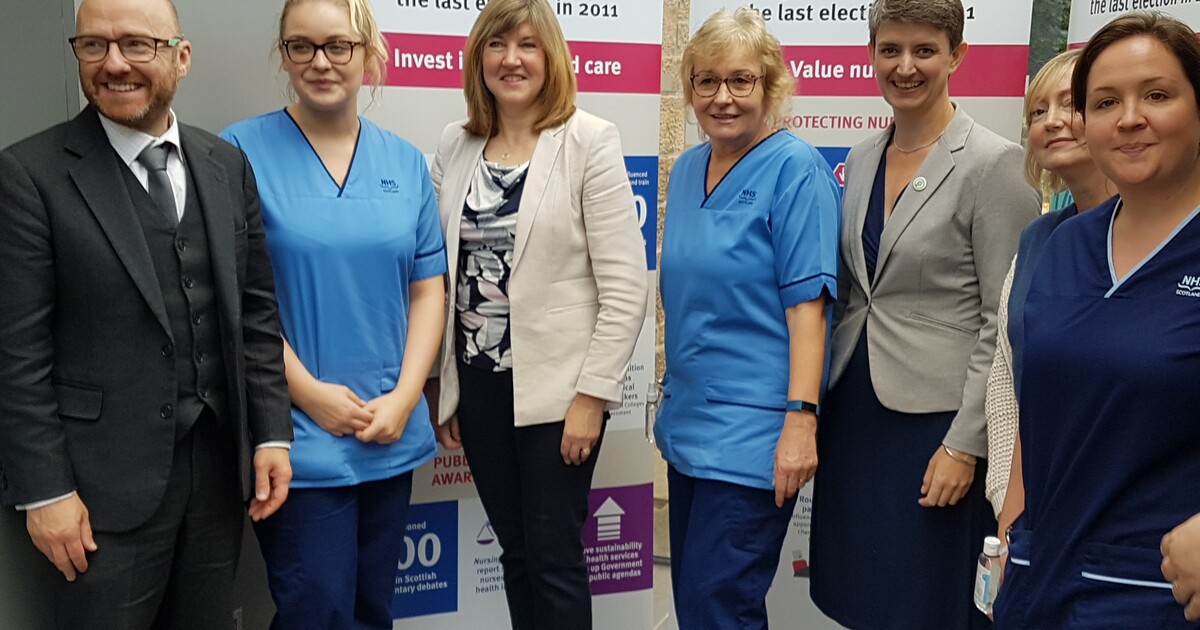 Alison Johnstone MSP, Health spokesperson for the Scottish Greens, today urged Scottish Ministers to give public sector workers such as nurses a real-terms pay rise.
Ahead of the Scottish Greens' conference in Edinburgh this weekend (21 and 22 Oct), Ms Johnstone and party co-conveners Patrick Harvie MSP and Maggie Chapman were due today to meet with nurses and officials from the Royal College of Nursing to discuss the pay pressures staff have faced.
The Scottish Greens have argued for a fairer system of income tax rates and bands to reduce inequality and raise extra funds for public services and a public sector pay rise as part of the forthcoming Scottish budget.
Alison Johnstone MSP said:
"Nursing and social care staff are among the many public sector workers who play a vital role in our communities. They've endured real-terms pay cuts in recent years and this is clearly having an impact on recruitment and retention.
"Scottish ministers must consider a wage rise that goes beyond the rate of inflation. They must listen to groups such as RCN, representing frontline workers.
"As Greens meet in Edinburgh for our Autumn conference, public services remain at the heart of our budget priorities. Our influence last year saw the reversal of £160million of proposed cuts to council services, and the scrapping of a proposed tax break for higher earners, and this year we are determined to go further to support those delivering vital public services."