Progressive politics and climate justice crucial to Scotland's future
On the day that a new SNP leader will be announced, the Scottish Greens have called for equality and environmentalism to be at the heart of the next government.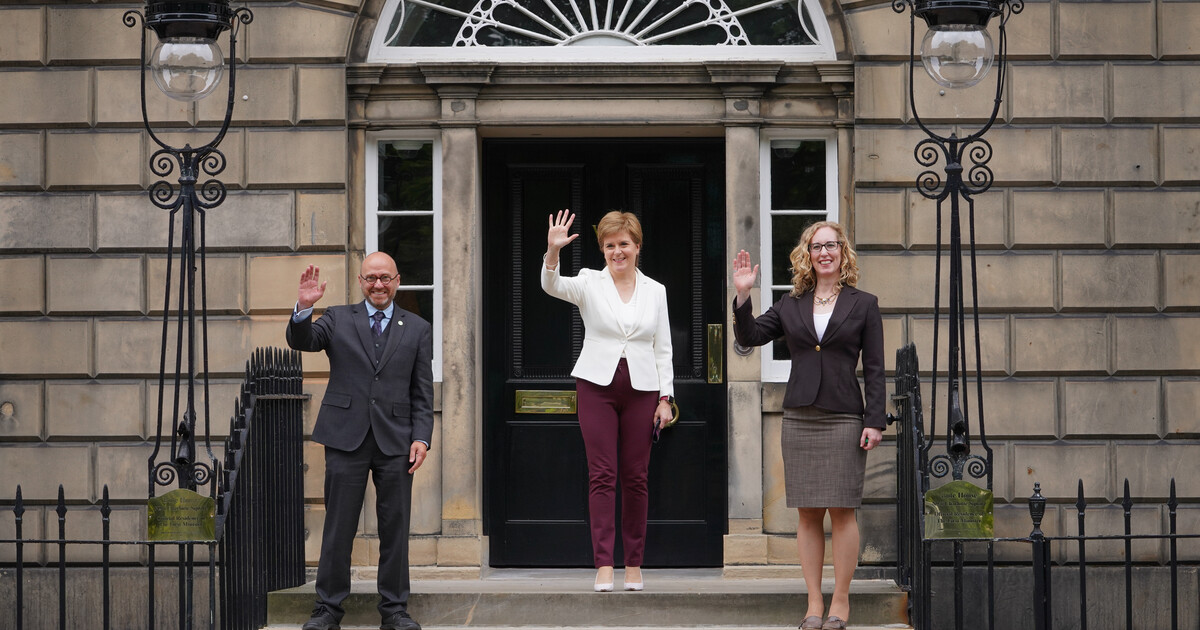 Progressive politics and climate justice must be at the heart of Scotland's future, say the Scottish Greens. It comes ahead of a meeting of the Scottish Greens Party Council that will reflect on the SNP leadership result and the Party's role in government.
The Party Council, which is composed of representatives from across different branches and representative bodies in the Scottish Greens, will meet this afternoon, following the result. It will advise the Party's MSP group on whether it should stay in government and who it should vote for to be First Minister.
As confirmed by Scottish Green Co-leader Patrick Harvie on BBC Sunday Politics, a phone call will take place with the successful candidate and the Scottish Greens leadership team between the result being known and the meeting of the Party Council.
The Scottish Greens Co-leader, Patrick Harvie MSP, said:
"We are a democratic party and it is right that our members shape the decisions that we make. This is a really crucial time for Scotland, and the choices that are made in the days and weeks ahead will have an impact for years to come.

"Progressive politics and climate justice are not optional. They are at the very core of what our Party believes in, and must be at the heart of any vision for Scotland that we will support.

"We are proud of everything that we have achieved through the Bute House Agreement and the long-term plans that we have put in place. From banning new incinerators to expanding the ground-breaking Scottish Child Payment and introducing free bus travel for everyone under 22, we are already having a positive impact for people and planet.

"We want to stay in government and build on this vital work. But we will only do that with a First Minister who is committed to collaboration, environmentalism and equality. These are the vital building blocks of the fairer, greener and better future that we want for Scotland."
Speaking at the Scottish Greens spring conference on Saturday, Co-leader Lorna Slater said:
"We will never be a party that is prepared to put our principles to one side.

"We will only vote for the SNP's new Leader to become First Minister if they are committed to the politics of cooperation. If they respect and share our values of equality and environmentalism. If they will prioritise climate justice. And if they agree that trans rights are human rights and that our trans siblings cannot be used as political fodder by Westminster…

"We are, first and foremost, true to ourselves and committed to delivering change. We will put ourselves in the place where we can best achieve this. If that is in opposition to an SNP Government that has lost its way and abandoned its commitments to cooperation, equality and environmental progress then so be it."