Our MSPs secure significant budget changes to protect local council services & contribute towards a fairer pay settlement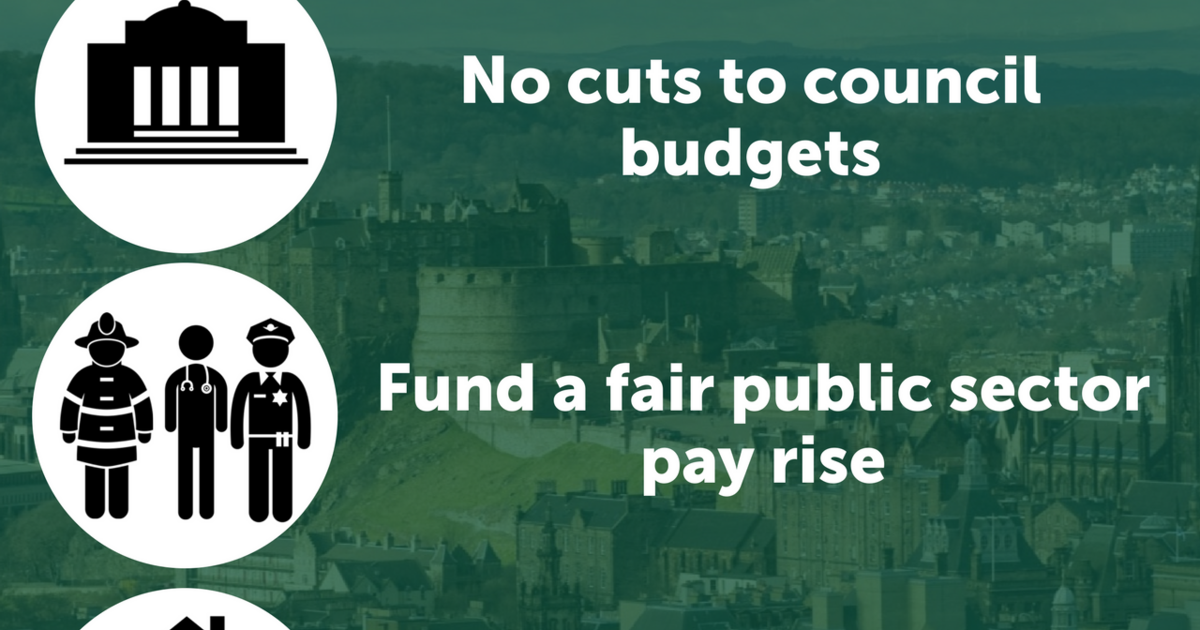 Ahead of this afternoon's Stage One vote at Holyrood on the Budget, the Scottish Greens can confirm that they have secured significant additional funds from the Scottish Government to:
* Protect local council services in every part of Scotland
* Contribute towards a fairer pay settlement for public sector workers including teachers
* Bring forward low-carbon capital investment including work to tackle fuel poverty and progress new rail developments
Analysis by the Scottish Parliament's Information Centre, comparing last year's draft budget with this year's shows a proposed cut to local authorities of £157m, and Greens have argued that councils will need further funds to cope with additional new pressures.
Finance Secretary Derek Mackay will give details of the changes to the budget during this afternoon's debate in Parliament, starting at 2.40pm.
A spokesperson for the Scottish Greens said:
"Opposition parties have a responsibility to engage constructively and make a difference for Scotland's communities, and that's exactly what Greens are doing. This is a substantial package of funding for local council services, teachers and other public sector workers, and will boost the green infrastructure our communities need for the future. On this basis, our MSPs are able to support the budget in tonight's vote."