Our MSPs continue to strengthen emergency EU Continuity Bill to plug gaps in environmental protections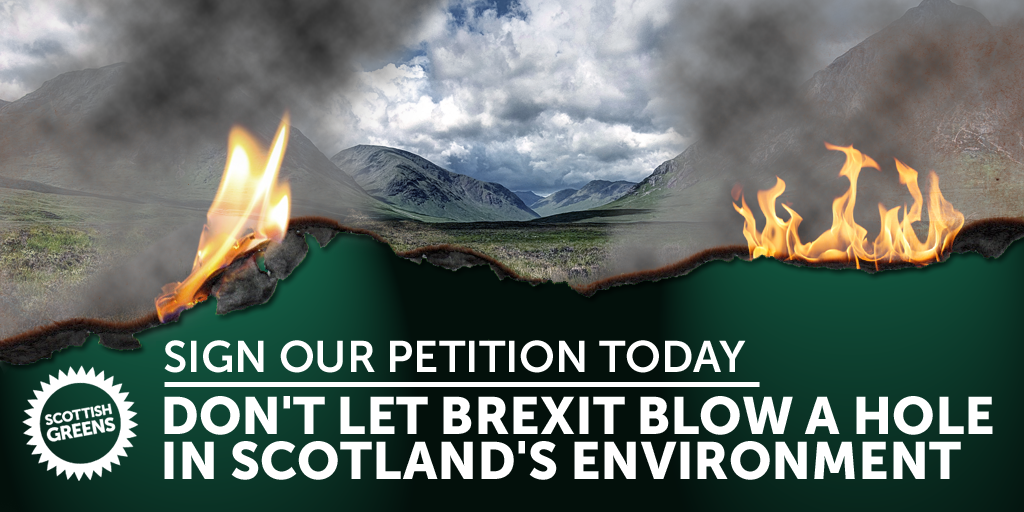 Scottish Green MSPs will today (21 Mar) continue to strengthen the Scottish Government's emergency EU Continuity Bill to plug gaps in environmental protections.

Ahead of this afternoon's final debate and vote on the bill, which aims to prepare Scotland for the transfer of EU responsibilities in the event of Brexit, the Scottish Greens are highlighting democratic improvements they have already secured, including:

* Creation of a "sifting process" to ensure major changes to Scots law proposed by government will get the right level of scrutiny
* Creation of an "emergency brake" so Holyrood can halt any government powers, if used unjustifiably

And this afternoon, Mark Ruskell MSP, Environment spokesperson for the Scottish Greens, will press an amendment which aims to:

* Enshrine EU environmental principles, such as the precautionary principle and the polluter pays principle.
* Ensure that all EU environmental protection powers become the responsibility of relevant Scottish agencies

Mark Ruskell MSP said:

"Ensuring EU principles are enshrined into Scots law is essential if we're to protect Scotland's natural environment from the Tory Brexiteers' agenda of deregulation and exploitation. We are leaving the EU; we are not leaving the environment. The precautionary principle has helped minimise the use of risky pesticides, and the polluter pays principle has driven up the quality of our drinking water and beaches.

"There is broad agreement across the Holyrood chamber on these points, and we've had messages of support from over 1,000 people who have signed our petition in recent days. We won't let Brexit blow a hole in Scotland's environment."


Scottish Greens' petition, Don't Let Brexit Blow A Hole In Scotland's Environment