No excuse for greyhound racing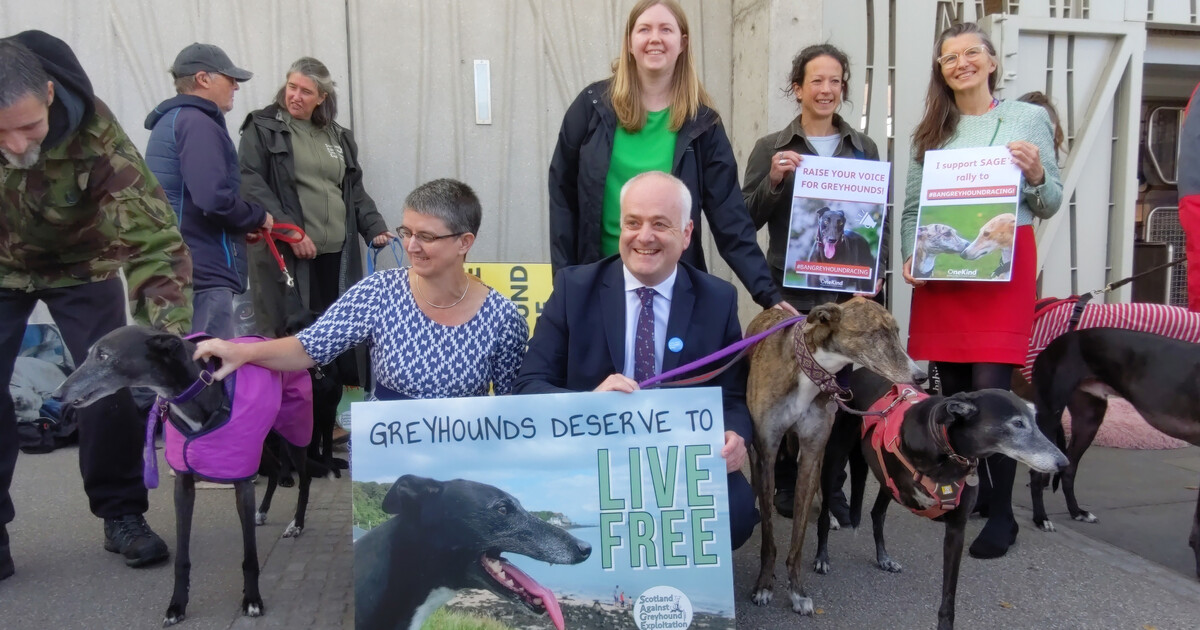 It is long past time for Scotland to finally phase out greyhound racing, say the Scottish Greens. This comes as the Scottish Animal Welfare Commission has published a new report on the welfare of greyhounds used for racing in Scotland.
The report calls for an end to new greyhound racetracks in Scotland and notes that "on average, a dog bred for racing in Scotland currently has poorer welfare than the average of other dogs in the population."
Scottish Green MSP Mark Ruskell is calling for Scotland's last active racetrack, the unlicensed Thornton Greyhound Stadium in Fife, to be phased out in order to ensure the safety of greyhounds.
Commenting on the report, Mark Ruskell said:
"This is an important report and a vital step forward in the debate about greyhound welfare.

"The commission is right to call for an end to new racetracks and to note the serious welfare concerns at the heart of the sport.

"There is no excuse for greyhound racing. The dogs that are made to take part face an utterly unacceptable risk of injury and death.

"The risks are even greater at unlicensed tracks where there is no guarantee of any welfare standards being met or of any vets being present. Scotland is a nation of dog lovers. We cannot stand by and allow this to continue any longer.

"Today's report confirms that this cruel industry is on its last legs. It's time to finally phase out greyhound racing before any more dogs are hurt."