Ministers under pressure to devolve taxes as our research shows 8/10 Scots want councils to have new powers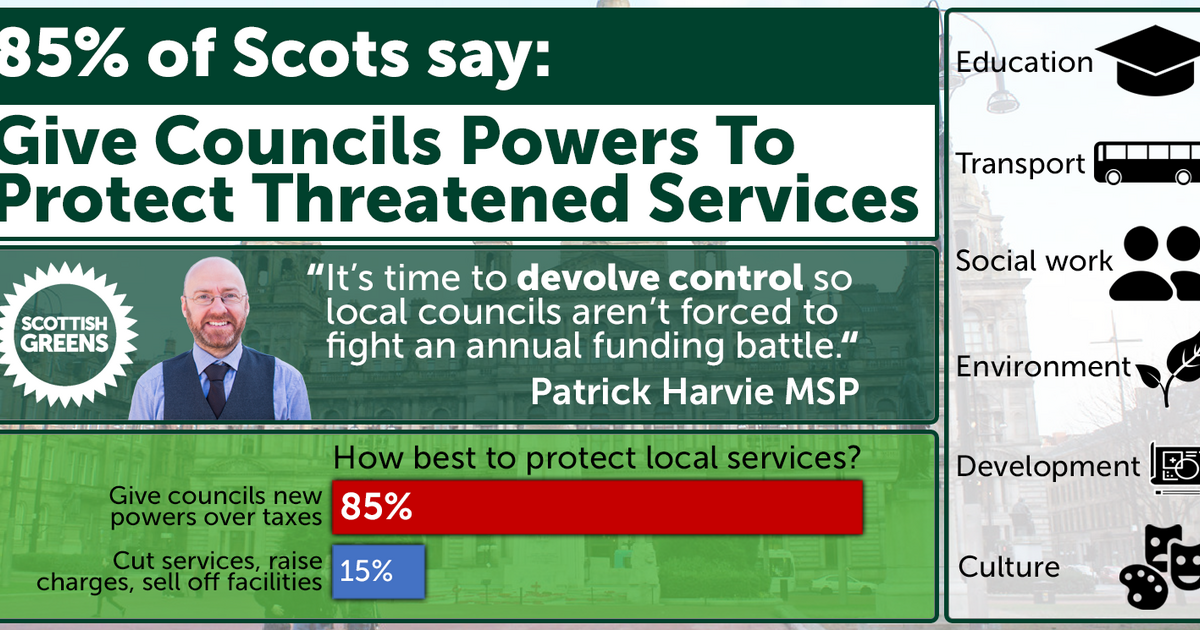 Scottish Ministers preparing for this week's return of parliament (w/b 3 Sep) are under pressure to devolve tax-raising powers after an opinion poll commissioned by the Scottish Greens showed more than 8 in 10 Scots want local councils to be able to raise funds from tourism, property and land.
It comes after repeated warnings from the Green MSPs that failure to reform local taxation would prevent any discussion with the minority SNP Government about the coming year's budget.
Meanwhile ministers continue to stymie attempts by Edinburgh city council to adopt a visitor levy, which could raise millions of pounds to help meet growing demand for local services.
Today the Greens have published the results of a Panelbase poll of 1,000 Scots showing, of those expressing an opinion, 85 per cent think councils should have new powers to raise revenue from land, property and tourism, while 15 per cent think councils should stick to existing ways of generating funds such as cutting services, selling off assets and increasing fees and charges.
Support for local tax powers is strong across the political spectrum, backed by 69 per cent of people who say they voted SNP at the last election and even 55 per cent of Tory voters.
Support grows stronger with age, rising from 58 per cent among 18-34 year-olds to 69 per cent among over-55s.
Scottish Greens co-convener Patrick Harvie MSP said:
"Local services, council employees and all of us as citizens are suffering as the Scottish Government hoards power. Our town and city authorities are unable to act like normal European towns and cities where local taxes are commonplace. This poll shows just how out of step Scottish Ministers are with the public who rightly value local services and local choices.
"We're proud that positive Green influence led to changes to income tax this year, making the system fairer and putting the budget back into real terms growth. But we now need the same kind of progress on how we pay for local services too.
"Greens will continue to champion this agenda, pushing the SNP at Holyrood to give ground and devolve control so local councils aren't forced to fight an annual funding battle. Even the SNP Government's own colleagues running some of our largest councils are starting to lose patience.
"Green MSPs have warned that after two years of reversing proposed cuts to local councils we cannot enter talks about the next budget unless there is movement on local tax. The public are with us on this. The ball is in the Scottish Government's court."