Make 2023 the year Scotland goes greyhound racing free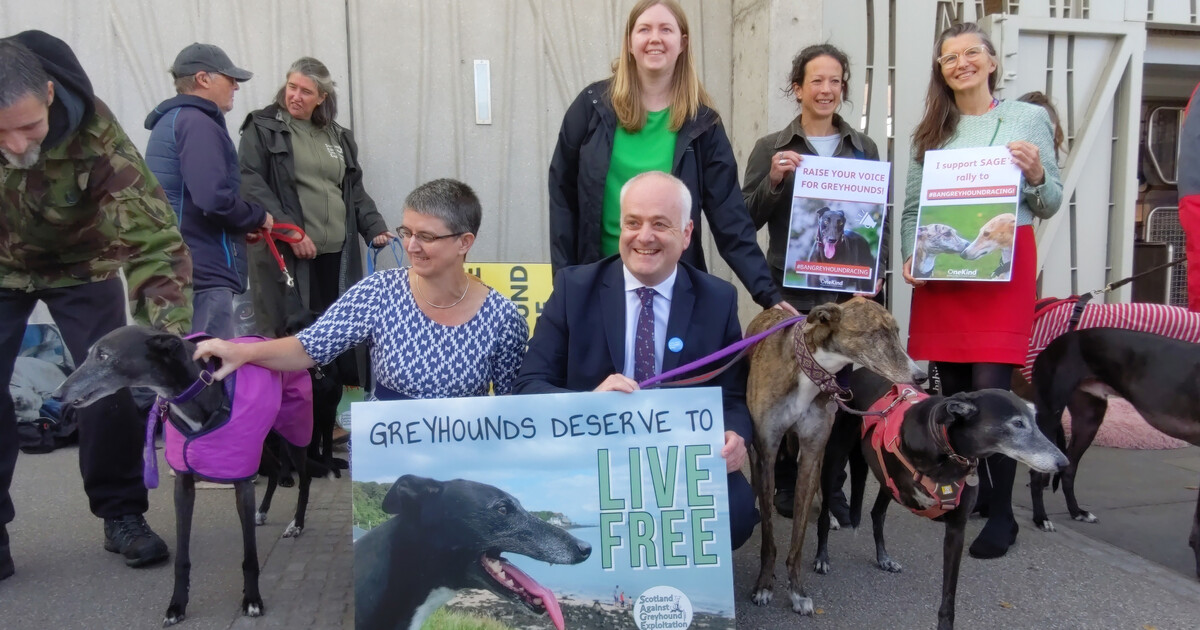 The Scottish Greens say "barbaric" greyhound racing must be brought to an end in 2023 and have vowed to step up their campaign against the sport.
Chair of the Scottish Animal Welfare Commission Professor Cathy Dwyer is expected to make a report to a Parliamentary committee next month after visiting the country's last remaining dog race track.
She said she wanted to gather more evidence before reporting back to a parliamentary committee looking at the future of the sport.
Scottish Green MSP Mark Ruskell is calling for Thornton Greyhound Stadium in Fife to close in order to ensure the safety of animals which he says are at risk of injury and exploitation while races are allowed to continue.
He said: "I look forward to reading the findings of the report from the Scottish Animal Welfare Commission, and would not wish to prejudge that.
"However it is clear to me that the time has come, at long, long last - to end this cruel and exploitative activity once and for all.
"Greyhound racing is and always has been a barbaric, gambling led sport that leaves dogs facing cruel and unnecessary risk, and even death.
"My concerns are heightened even more when such events are allowed to take place at such unlicensed venues where no vets are present and where there is no guarantee of any welfare standards being observed.
"If we truly are a nation of dog lovers, then by stepping up our campaign as we intend to do, then the only thing I would bet on is ending this outdated industry this year. We will not stand by idly and allow this cruelty to continue any longer.
"Animal welfare groups, politicians and decent minded people all agree that the industry is not only on its last legs, it has run its last race. I am anxious that we can take the next steps in parliament to finally bring this to an end."
The Scottish Government announced in October it would incorporate greyhound racing into a review of the licensing of animals in performances.
A debate in parliament led by Mr Ruskell calling for a ban also won welcome support from other parties.
Previously he said greyhound racing was akin to using wild animals in travelling circuses, an activity outlawed since Scotland became the first in the UK to ban their involvement in 2017.