Majority of MSPs give support to buffer zones Bill within first 24 hours
Scottish Green MSP Gillian Mackay has secured the support of over 71 MSPs for her Safe Access Zones Bill, a majority of MSPs in the Scottish Parliament.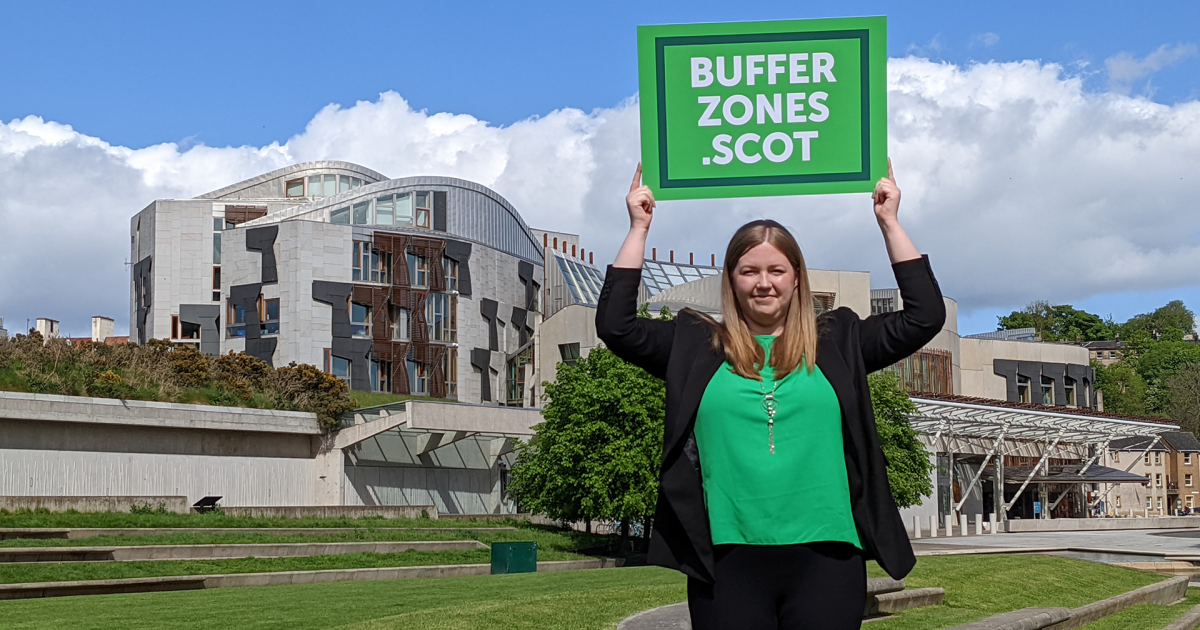 Scottish Green MSP Gillian Mackay has hailed the support she has received for her Members Bill to create safe access zones, or buffer zones, outside hospitals and medical facilities that provide abortion services.
The final proposal, which was published on Thursday, has already received the backing of 71 MSPs, including representatives from all parties. This is a majority of MSPs.
In order to lodge the Bill, Gillian needed it to be signed by 18 MSPs. She smashed that target within 30 minutes of her proposals being published, and has now received 56 signatures, including those of the Scottish Labour leader Anas Sarwar and Scottish Liberal Democrat leader Alex Cole-Hamilton.
It has also been publicly backed by 15 Ministers, including First Minister Humza Yousaf, Scottish Green Party-co-leaders Patrick Harvie and Lorna Slater and Minister for Social Care, Mental Wellbeing and Sport Maree Todd.
Ms Mackay said:
"This has been an amazing show of unity from across our Parliament. I am grateful to every MSP who has taken the time to support me and to back the call for buffer zones.

"To know that a majority of MSPs are behind this is really important. It underlines the urgency and the real and shared desire to finally stop the shocking protests we have seen and the targeted harassment of people who are accessing healthcare.

"It's not often that our parliament unites so strongly around an issue, and I am looking forward to working across parties and across our Chamber to ensure that we deliver the strongest and most robust protections possible.

"Abortion rights are human rights and I am determined that we end the protests and ensure that nobody else is bullied or intimidated in this way. We have taken a big step closer to making it a reality."
The documents have now been lodged with the Scottish Parliament's Chamber Desk and will sit with officials for 30 days where Ms Mackay will then secure the right to formally introduce her bill.
MSPs will then consider and debate the proposals for Safe Access Zones before having a chance to vote them into legislation once the process has been completed.