Keir Starmer repeating Tory myths on Gender Reform is shameful
"This is a shameful intervention from the Labour leader, who is showing a total disregard for the rights of trans people in Scotland and beyond," says Maggie Chapman MSP.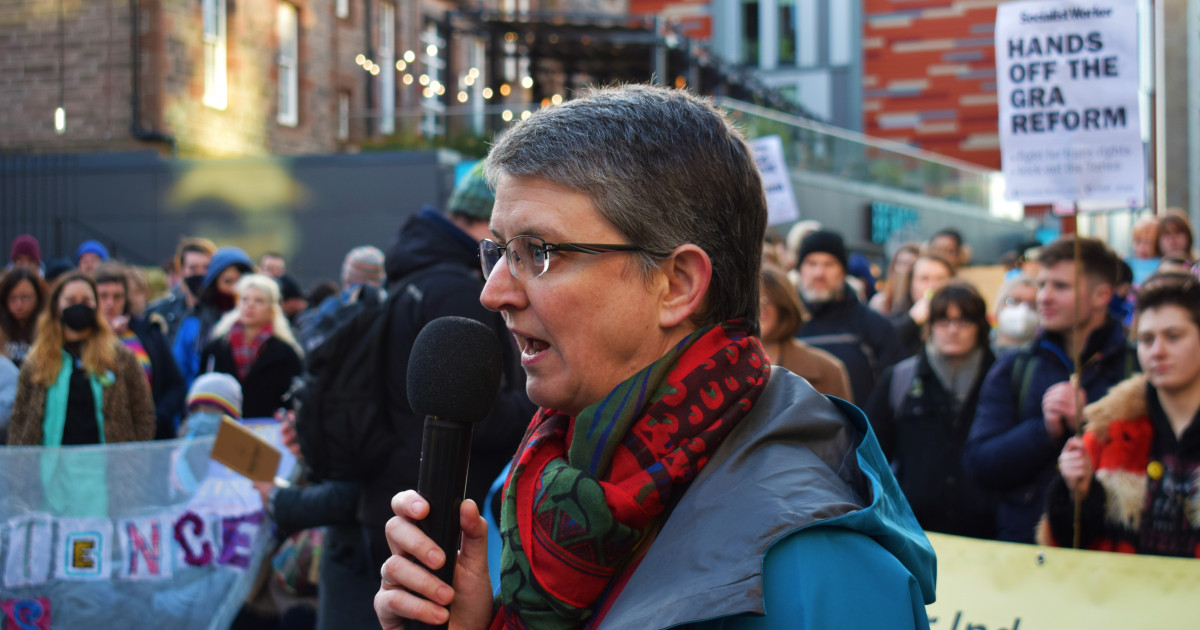 Sir Keir Starmer is repeating Tory myths about Gender Recognition Reform and showing a total disregard for devolution, say the Scottish Greens.
This comes as the Labour leader told the BBC that he shared the UK government's concerns about the Bill and refused to rule out supporting a block on it.
The overwhelming majority of Scottish Labour MSPs supported the Bill when it came before the Scottish Parliament last month.
The Scottish Greens equalities spokesperson, Maggie Chapman MSP said:
"This is a shameful intervention from the Labour leader, who is showing a total disregard for the rights of trans people in Scotland and beyond.

"He is repeating toxic Tory talking points and legitimising the views of a hostile and anti-trans government that is threatening to overrule the Scottish Parliament.

"This is also an issue of democracy. Starmer is ignoring the views of the vast majority of the Scottish Parliament, including the Labour MSPs who rightly backed the Bill.

"The message that he is sending is that trans rights are not safe under Labour and nor is devolution. A lot of people in Scotland will never forgive him if he lines up with the Tories to block what is a small but important step for equality.

"Under his short tenure, Starmer has ditched almost every policy that Labour members elected him on. Whether it is his new-found support for Brexit, his U-turns on public ownership or his hostility to devolution, it is clear that he cannot be trusted."