Holyrood To Debate Lack Of Readiness To Cope With Nuclear Accident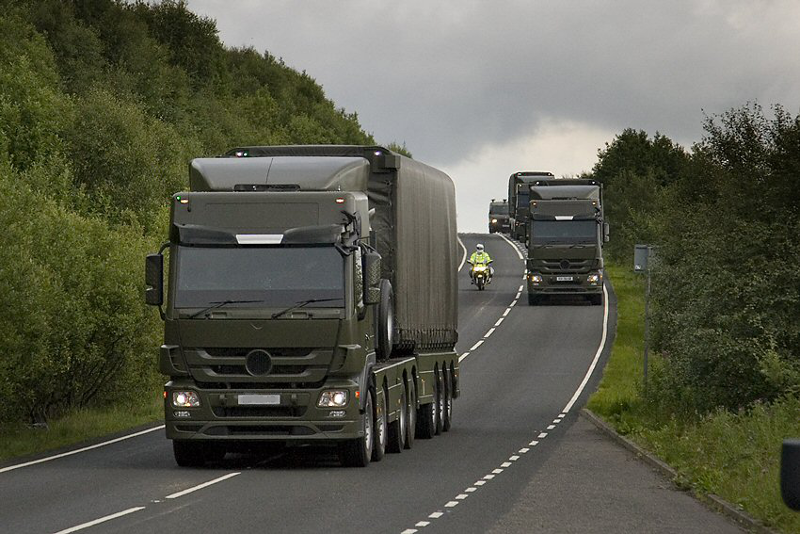 Scottish Ministers will this week come under pressure to agree to a review of emergency planning, as the Scottish Greens lead a Holyrood debate on convoys of nuclear weapons, warning that local councils and the Scottish Government are failing in their duties to protect the public from the risk of accidents.
Lorries carrying high explosives and nuclear warheads to the Royal Navy armaments depot at Coulport in Argyll & Bute regularly pass through Glasgow, Renfrewshire, West Dunbartonshire, Stirling, Falkirk, Edinburgh, East & West Lothian, Midlothian, Scottish Borders, North & South Lanarkshire and Dumfries & Galloway.
Last August, a report - Unready Scotland - by Nukewatch UK, a group that monitors nuclear weapons movements, highlighted Freedom of Information requests from Green MSPs which showed that none of the relevant local authorities has conducted risk assessments in relation to the convoys. None has taken any proactive steps to inform the public about the risks or explain how the council would respond to an incident.
Ahead of Wednesday's debate, Mark Ruskell, Environment spokesperson for the Scottish Greens and MSP for Mid-Scotland & Fife, said:
"Many people are still surprised when told that nuclear weapon convoys routinely pass by houses and schools in our communities. And what shocks people is that local councils have not assessed the risk, despite councils being Category One Responders and expected to be among the first to deal with any incident.
"Councils have not assessed the impact of a release of radioactive material from these convoys. This is a critical gap in our emergency planning. Nuclear weapons are abhorrent but until we can put them beyond use, we must be honest about the risks to our communities.
"The Scottish Government, which is responsible for community safety and emergency planning, cannot brush off this issue because defence is a reserved matter. It must urgently lead a review of the situation and make its findings public. SNP and Labour MSPs have signed in support of my motion, so Scottish Ministers are under pressure to provide an adequate response to Wednesday's debate."