Hands off the Equality Act!
The Scottish Greens have condemned the UK Government's plans to review the Equality Act in a brutal attempt to remove the rights of trans people.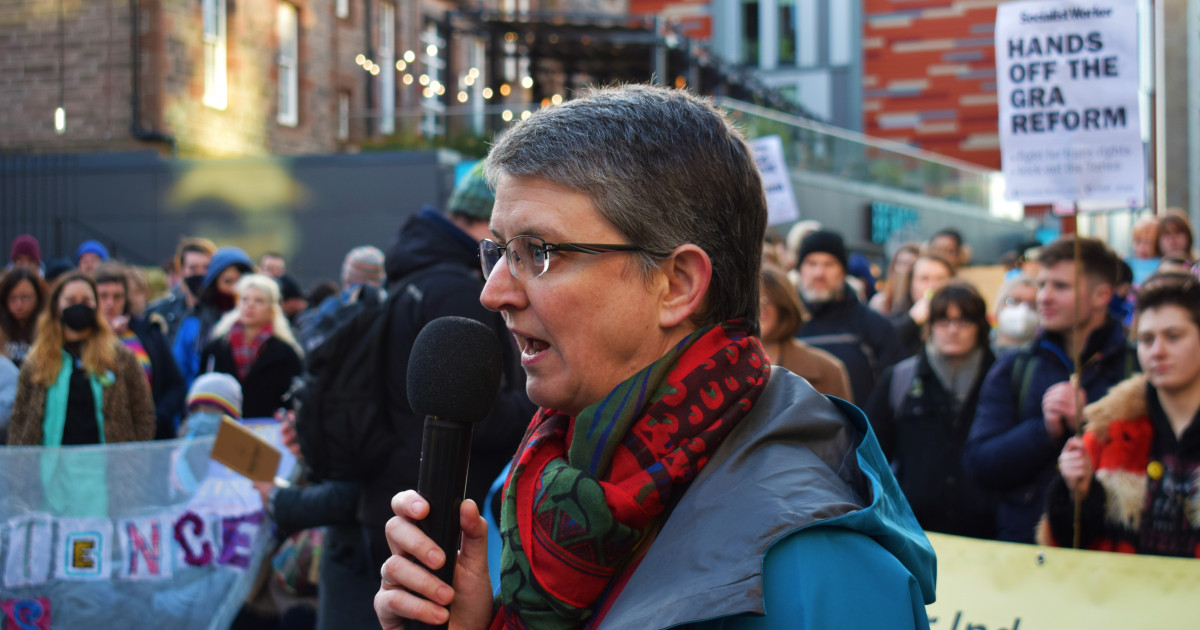 In a recent letter to the Equality and Human Rights Commission (EHRC), Tory Minister Kemi Badenoch sought the view of the UK's human rights watchdog on the removal of protections for trans people from the Equality Act 2010. She wants the equality legislation to define sex as "biological sex".
The determination of the Tory Government in Westminster to wage a culture war against an already vulnerable minority group should concern everyone interested in securing and protecting human rights in the UK.
Scottish Greens equalities spokesperson Maggie Chapman MSP has called for the Conservatives to get their hands off this key piece of legislation. She said:
This proposed change by Kemi Badenoch is yet another appalling weapon being used in the Tories' toxic culture war against trans people.

By calling trans rights contained within the Equality Act into question in this way, Kemi Badenoch has shown that she, and her government, are willing to "review" or remove anyone's rights. And for the EHRC to countenance such a change is outrageous. The very organisation tasked with defending the rights of trans people should be unequivocal in their rejection of such a proposal. Just because the UK government does not like the fact that trans people exist is no reason to advise on how to remove their rights.

To claim that the Equality Act, among other things, requires a women's book group to include trans women or that being trans inclusive is putting maternity services at risk shows a staggering ignorance of the law and of our society as well as of human biology.

And Labour's welcoming of this review underlines Sir Keir Starmer's total disregard for the rights of trans people in Scotland and around the UK. That he is willing to play along to the toxic tune of stirring up fear and hate of trans people will be a source of shame for the many members of the Labour party who have fought so hard for LGBTQIA+ rights over the decades.

Starmer and Labour have been repeating dangerous Tory talking points and legitimising the views of a hostile and anti-trans government that is riding roughshod over devolution by overruling a legitimate, democratic decision of the Scottish Parliament.

The message that he is sending is that trans rights are not safe under Labour.

The Scottish Greens will always stand by our trans siblings, and will oppose these proposed changes to the Equality Act.