Greens Put People at the Heart of Employability Services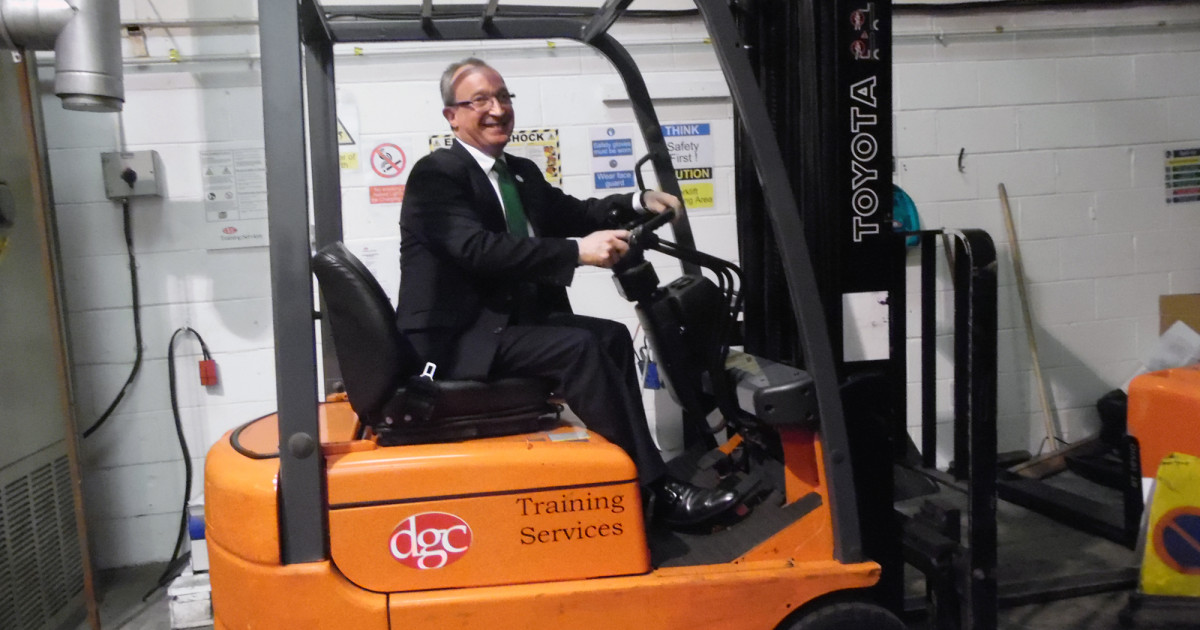 John Wilson - the Scottish Green Party's regional candidate for Central Scotland - visited DGC training services in Motherwell last week to hear about the excellent model of assistance for job seekers, which the company has developed.
The local business offers high class training for people requiring reskilling, as well as person centred assistance in the form of it's four week intensive employability course, which has been funded until now by agencies such as Skills Development Scotland.
Mr Wilson met the latest batch of trainees and spoke to them about how the service differs from many work-programme offerings. The trainees talked of the dignity and respect which underpins the course and of how they felt that, rather than being pressured into applying for unsuitable jobs, they were being nurtured to find careers which suit them. Much of the course uses team work and peer learning to help jobseekers improve their confidence, the centre has an almost familial vibe, and meeting past trainees gave Mr Wilson a chance to hear about the fantastic aftercare services of the project.
Talking with Employability Manager Steve Mackin, Mr Wilson learned that substantial cuts in funding have lead to the company having to use their additional business streams to support the employability programme, and of the companies fears that the new powers over employability funding coming to the Scottish Government will favour large scale providers. DGC, whose results and processes have been complemented and copied by other employability training providers, cite local job market knowledge and linkages with a wide base of employers as key to their successful placement rate.
Speaking in his capacity as the Scottish Green's spokesperson for Employment, the Living Wage and Skills, Mr Wilson said: "I really hope that when we have the powers in Scotland to develop our own assessment framework, for employability providers, we have the foresight to ensure that contracts are awarded on the quality of service provided. Too many providers abuse the system and push people into unsustainable short term employment. Speaking to these trainees here today many have said this is the first time in their job search they have ever been spoken to like a real person. For me this proves that employability services must be person-centred, and leave behind the dehumanising approach we see so much of in the current welfare system."
"I have heard this same story from other high quality providers: that they feel they are being punished for doing a great job. This is ridiculous and seriously indicates that the next government needs to completely overhaul its policies on service procurement, whether for the private sector or the Green's preferred approach of third sector service procurement. The experience, dedication and care given by high quality providers must never be stacked against a marginal cost saving, when the impact of poor quality provision can have such a devastating effect on people's lives."