Greens determined to see fracking ban strengthened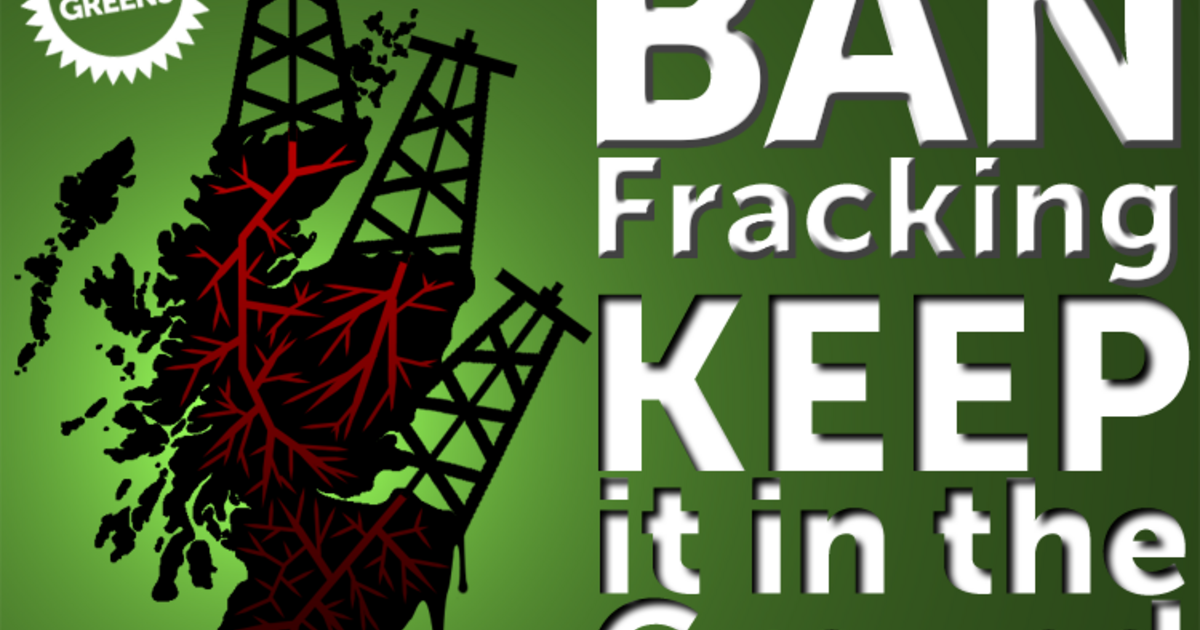 Green MSPs will today attempt to find agreement at Holyrood for a reinforced and lasting fracking ban in Scotland.
Following the Scottish Green Party's autumn conference in Edinburgh at the weekend, where members voted unanimously for a permanent ban, Green MSPs will use the Scottish Government debate on unconventional oil and gas to find consensus on devolving licensing powers from Westminster and fully using planning powers that are already devolved. [1]
Mark Ruskell MSP, the Scottish Greens' climate and energy spokesperson, says that licensing powers for onshore oil and gas should be transferred immediately to Holyrood from the UK government to give concerned communities more certainty.
Green MSPs will also make the case that any ban should be solidified by recognition in both the energy strategy and the next version of the National Planning Framework.
Ruskell, a Mid Scotland and Fife MSP said:
"Greens have opposed fracking from the start and it was only three years ago that our push for a fracking ban was voted down and defeated by other parties at Holyrood. That's why we need to go further today so that no future government succumbs to pressure from the fossil fuel multinationals intent on fracking Scotland.
"The reality is that the pause we have in place now could be gone after the next Scottish Parliament election in 2021. However, today we have a second historic opportunity to vote for a fracking ban that lasts, is legally watertight and gives greater certainty to communities throughout Scotland.
"The Scottish Government's intention to ban fracking is sincere, but ministers must use the current powers Holyrood has on planning, and the powers that are coming soon on licensing to shut the gate on fracking forever. The ban is almost in place, but to get it over the line government must place it on the same basis as the ban on new nuclear power."