Greens continue to oppose EU Withdrawal Bill says Harvie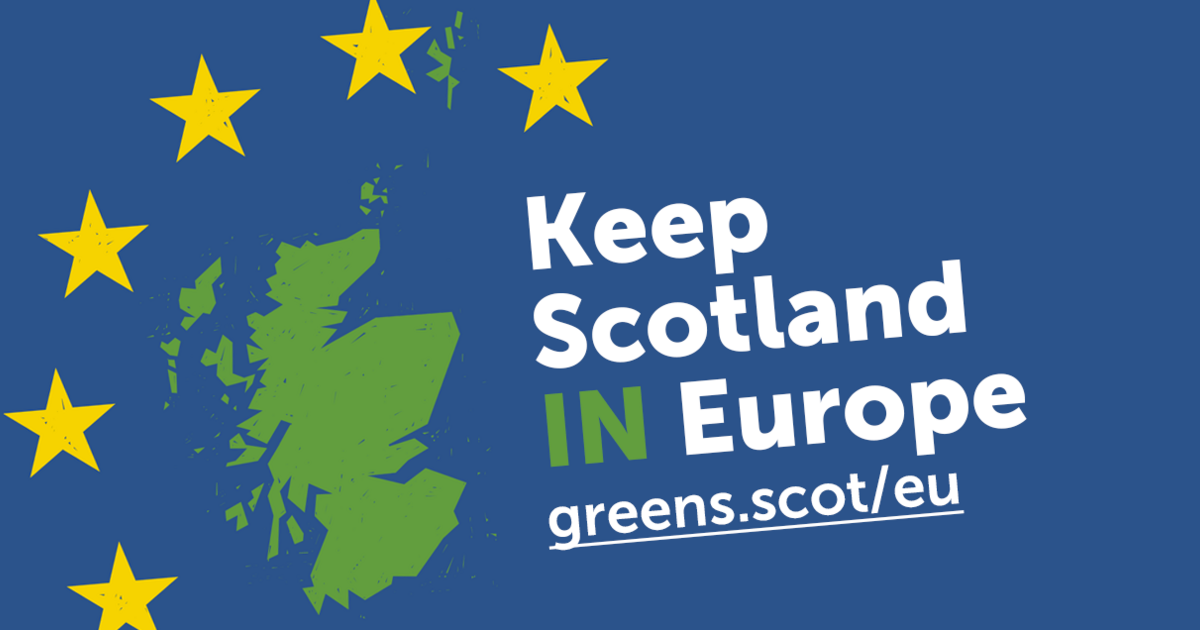 Patrick Harvie MSP, the Scottish Greens' co-convener has responded to an update on negotiations on the EU (Withdrawal) Bill by saying that his party will continue to stand up for the Scottish Parliament by ensuring that Brexit is not used to undermine Holyrood's powers.
The Glasgow MSP also says he suspects that even more people in Scotland and the UK will be opposed to Brexit given revelations of the £425,000 anonymous DUP donation; the Cambridge Analytica scandal and apparent campaign & spending coordination between Leave campaigns.
Patrick Harvie said:
"The Scottish Government knows that the Greens see no real prospect that the UK government will back down on their power grab and we believe that MSPs must dig our heels in and refuse to give consent to the EU Withdrawal Bill. It is unacceptable for Brexit to be used to undermine devolution, especially when Scotland voted Remain so strongly.
"It's our job as MSPs to protect the powers of the parliament which we were elected to. The people of Scotland have already shown they want nothing to do with this Brexit disaster and with everything which has become known since the 2016 vote. Between the anonymous DUP 'dark money' donations, the Cambridge Analytica scandal and the whistle-blower revelations about alleged illegal co-ordination between campaign groups the case for halting this shambles grows stronger by the day."