Greenest Scottish Budget in history defies Tory wreckomania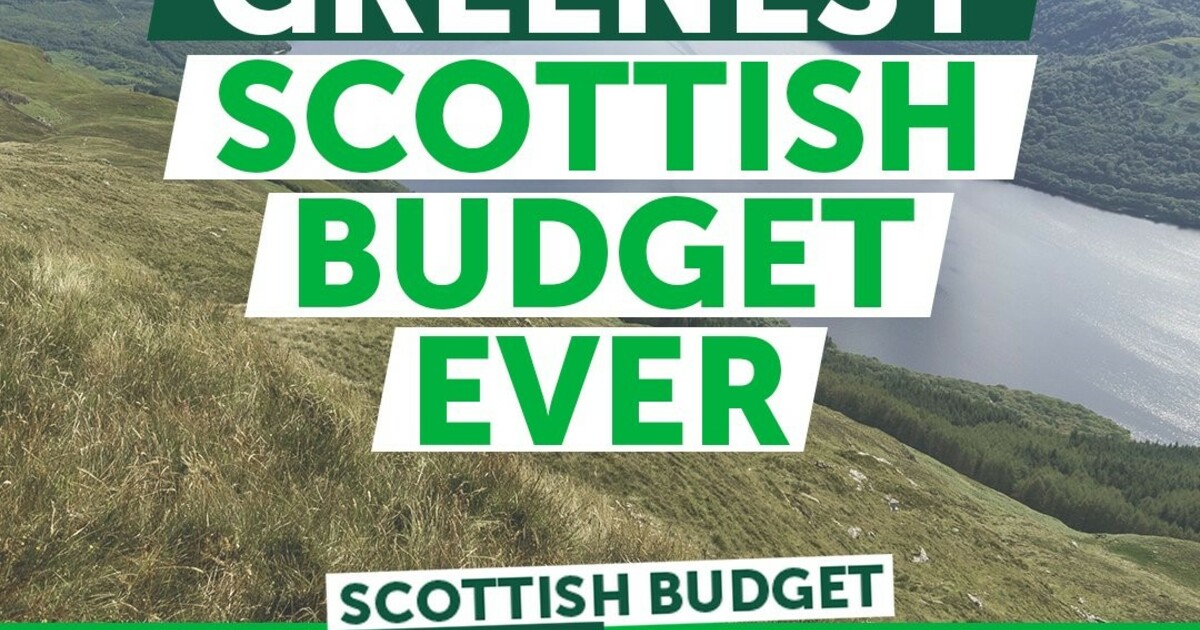 Tomorrow's (Tues) vote at Holyrood will deliver the greenest, most climate-focused budget in the Scottish Parliament's history, flying in the face of a profit-driven Tory obsession with fossil fuels at Westminster, say the Scottish Greens.
Finance spokesperson Ross Greer MSP said it showed a progressive and ambitious Scottish Government that is leading on the climate and nature crises as he challenged UK Ministers to follow Scotland's lead.
A record £2.2bn has been earmarked for climate investment including initiatives to move commuters from their cars by scrapping peak rail fares, the growth of free bus travel for under 22s and record levels of spending for walking, wheeling and cycling.
Funding for nature restoration, species protection and national parks has also hit record levels, as has investment in helping households to heat their homes more efficiently and cheaply.
Mr Greer said:
"This budget represents a huge step towards greener government, with a never before seen focus on the climate and environment. By investing these record sums in nature, by making rail and bus travel cheaper and by helping families to reduce their heating bills, Scotland is leading the UK in preparing for a net zero future.

"The impact of Scottish Greens in government, with actions such as a ban on new coal mines, flies in the face of the climate wreckomania of a Tory Westminster Government obsessed with fossil fuels and protecting their corporate pals' obscene profits.

"This is a budget for people and for planet, so tackling child poverty sits alongside climate action as one of its key objectives. More free school meals and increased Scottish Child Payments will be funded by having the richest in our society pay a bit more.

"While the Tory party and their Labour cheerleaders at Westminster haggle over which is the least worst option, this Scottish Government is getting on with the job of delivering a fairer, greener and more equal nation for all. Westminster should follow our lead.

"There is so much more we could have achieved, of course, if the Tories' wreckless economic mismanagement hadn't spiked inflation and wiped hundreds of millions off the value of Scotland's budget. Had we been a normal independent country, we could of course have protected ourselves from the economic extremism of Downing Street.

"Scotland has a golden opportunity to influence how the world tackles the climate crisis with an abundance of wind and tidal power on our doorstep, world-leading green technology and a government that just gets it.

"This budget may well go down in history as the springboard for the big changes the Scottish Greens have worked so hard for so long to deliver."